Bike Repairs & Tune Ups
VanMoof Paris Check out our nearby bike service options
Our VanMoof Paris store offers a wide variety of repair and tune up services to keep your VanMoof bike conquering city commutes like never before. Stop in and enjoy a cup of coffee while our experienced bike doctors get to work to keep your VanMoof city-proof. You can also check out our affordable service plan options in addition to your bike's standard 2-year warranty. Call, visit, or book an appointment today!
VanMoof Bike Repair Services in Paris
In order to make sure all the parts are aligned perfectly and your bike is free from any manufacturing defects, VanMoof provides your first bike check-up at no charge within the first 3 months or 200 kilometers after purchase. Servicing generally includes:
Tighten and lube the chain
Readjust the brakes
Align wheels
Check the gearing
Retighten all bolts
Lube the brake and shift cables
Check tire pressure
After your initial servicing, we recommend that you bring your bike in for service every 6 to 9 months to make sure you enjoy your shiny VanMoof for many years to come. Certain types of service may be subject to additional costs.
To schedule a service appointment, please call ahead or book an appointment with one of our local Bike Doctors. Not near a brand store? You can also take your bike in for service at any reputable bike shop.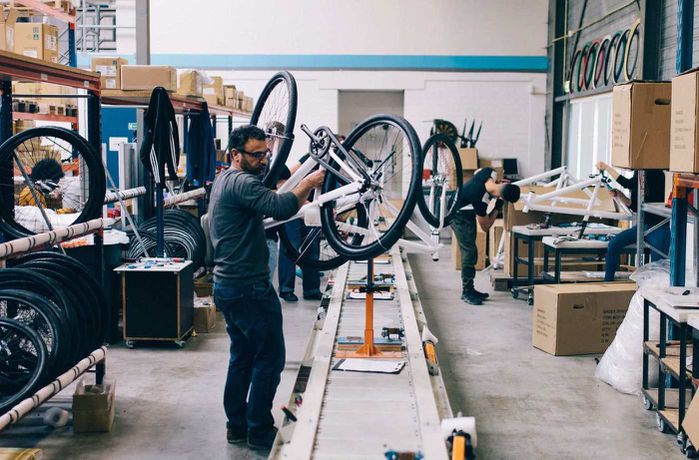 Two-Year Limited Warranty
VanMoof BV guarantees each new VanMoof bicycle frame against defects in workmanship and materials for 2 years. All original components are guaranteed for a period of 2 year from the date of purchase.

This warranty is expressly limited to the replacement of a defective frame, or defective parts and is the sole remedy of the warranty. This warranty applies only to original owners and is not transferable. Claims under this warranty must be made directly to your point of purchase in your country. Proof of purchase is required. We advise you to keep your box, since replacement boxes are not covered by the warranty. If you need a replacement box, we'll send you one for an additional fee.

This warranty does not cover normal wear and tear, improper assembly or follow-up maintenance, or installation of parts or accessories. The warranty does not apply to damage or failure due to accident, misuse, abuse, or neglect. Modification of the frame or components shall void this warranty. VanMoof BV is not responsible for incidental or consequential damages. This warranty does not affect the statutory rights of the consumer.
If you have any questions about whether an issue is covered by the warranty, you can contact support directly by emailing support@vanmoof.com or by calling or visiting your nearest VanMoof brand store.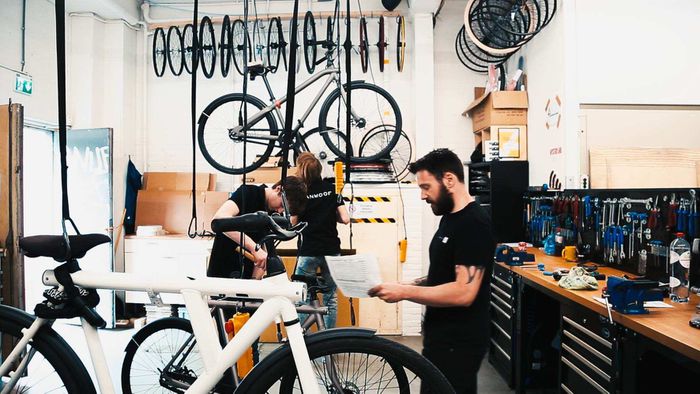 VanMoof+ in Paris
With a VanMoof+ subscription, all maintenance on your smart bike is free of charge. Just drop your bike off at your nearest brand store and our bike doctors will provide free repairs, for as long as you have the subscription.
VanMoof+ also allows you to travel to a different city and pick up a smart bike to use in that city for the duration of your stay. With the VanMoof+ subscription, you join our network of subscribers that have unlimited access to our smart bikes, and the services necessary to keep that bike in mint condition, all for just €25 a month.
These service include:
30 day free key returns if you are unsatisfied with your VanMoof
Unlimited free repairs and tune-ups
Bike borrowing when you travel to a different city with a VanMoof brand store
Bike replacement if our experienced Bike Hunters can't track down your VanMoof (for a €98 fee)
Exclusive offers on the most recently launched VanMoof smart bikes
Learn More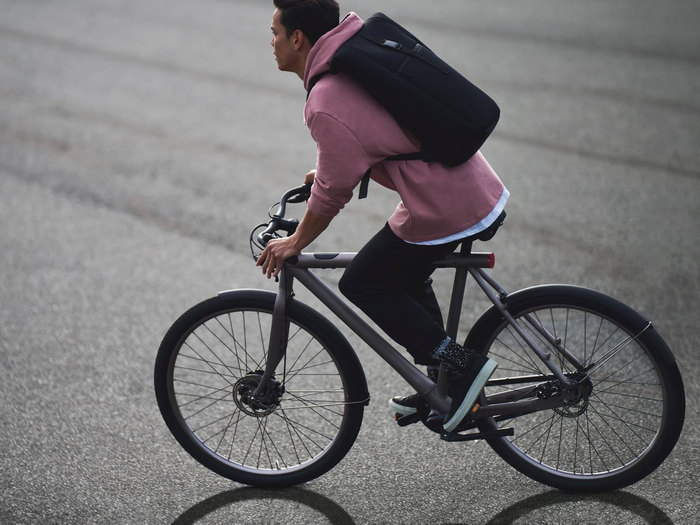 Visit the store
Find the store that is near you and visit us!