Bike Doctor Repairs & Tune Ups
VanMoof London Electric Bicycle Service Options at Our London Store
Call Our Store
Our expert Bike Doctors are here to keep you riding – no matter what the city throws your way. If you have any mechanical or technical issues with your VanMoof e-bike in London, we'll fix them in-house in record time.
VanMoof Bike Repair Service in London
After your VanMoof's first check-up, we recommend that you bring your bike in for service every 6 to 9 months to make sure you enjoy your shiny VanMoof for many years to come. Certain services may have additional costs.
Repair services offered at our VanMoof London store include:
Tighten all bolts and lube the chain, brake and shift cables
Readjust the brakes and wheel alignment
Check tire pressure and gearing
Learn More About First Check-Ups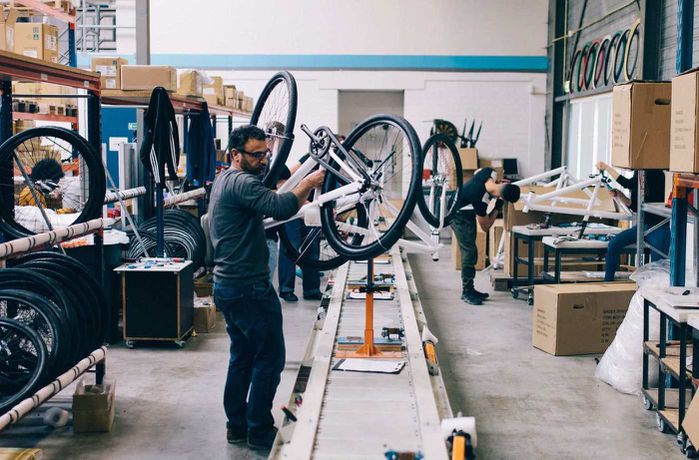 Two-Year Limited Warranty
VanMoof BV guarantees each new VanMoof bicycle frame against defects in workmanship and materials for 2 years. All original components are guaranteed for a period of 2 year from the date of purchase.
If you have any questions about whether an issue is covered by the warranty, you can contact support directly by emailing support@vanmoof.com or by calling or visiting your nearest VanMoof brand store.

Learn More About Your VanMoof Warranty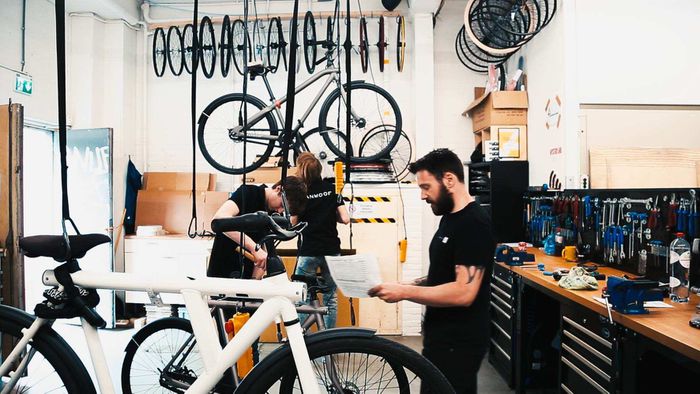 VanMoof+ in London
With a VanMoof+ subscription, all maintenance on your smart bike is free of charge. Just drop your bike off at your nearest brand store and our bike doctors will provide free repairs, for as long as you have the subscription.
Traveling to a different city? VanMoof+ also allows you to pick up a smart bike to use like its your own for the duration of your stay in that city.
Learn More About VanMoof+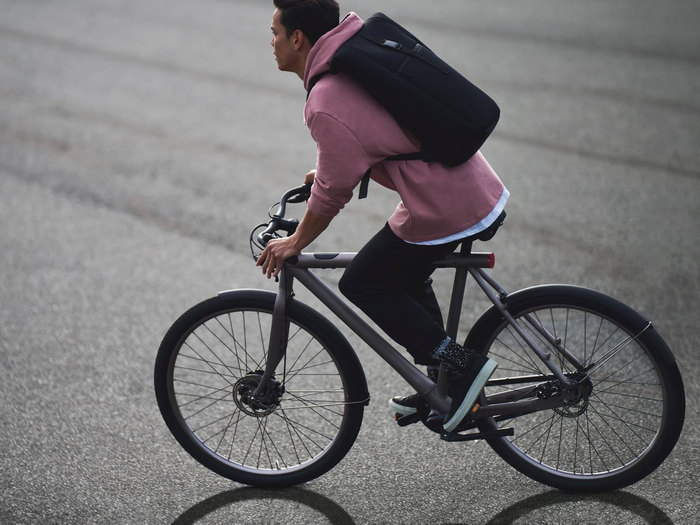 Visit the store
Find the store that is near you and visit us!