What makes a VanMoof a VanMoof? We asked our international riders about their favorite Electrified S2 & X2 features – to discover what it really means to Ride the Future.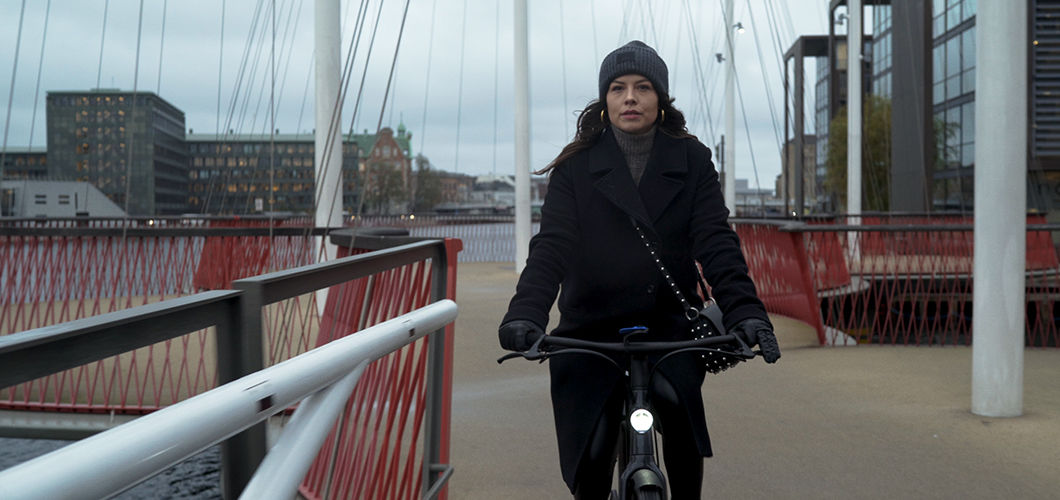 "We bike everywhere, all of my friends. I'm always the first one to lock my bike."

Despite living in one of the world's cycle capitals, Nathalie is a relative newcomer to daily biking. But she's not going to let that slow her down – Nathalie is already conquering Copenhagen with her new biker gang. And while her pals face a daily struggle with traditional chain locks, Nathalie can secure her Electrified S2 with a single kick. Beginner's luck, or smart innovation? You know the answer.
"When I use the Kick Lock, it tells me, 'goodnight, see you tomorrow.' It's really part of the identity of the VanMoof bike."
Gallery curator Paul is an expert at finding meaning and significance in the smallest of things. For him, using the S2's Kick Lock is about more than just security – it builds a real emotional connection with his e-bike. The integration with the onboard speakers mean that whenever he taps the Kick Lock button, the bike bids him a kind of farewell. And he knows it'll have his back tomorrow and beyond.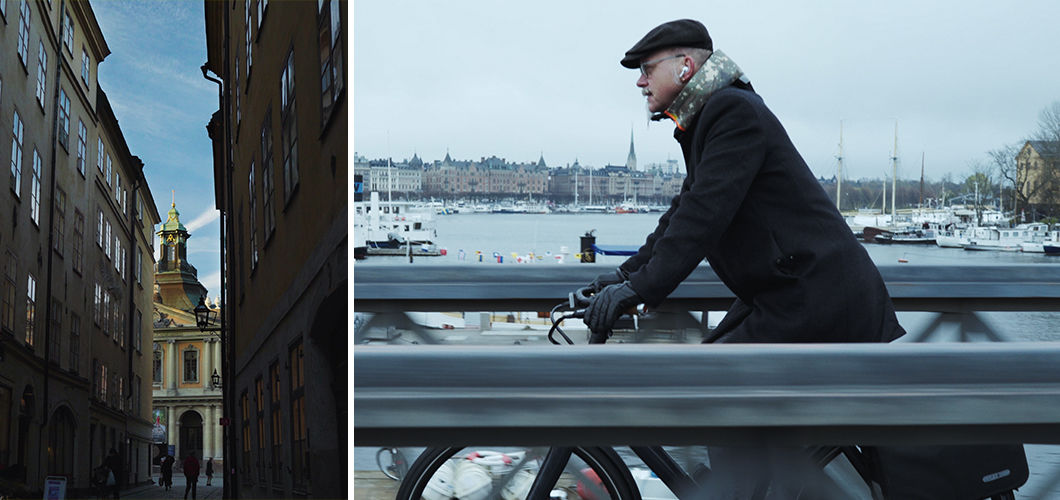 "It's so easy to lock the bike. It takes just a second – and your hands don't get dirty."

Backend developer Martin lives for the kind of tech which makes life easier and more enjoyable. But it's no secret that he also takes pride in his appearance, which is why the Electrified S2's Kick Lock is a double helping of genius. Stockholm's reliably wet weather means that old fashioned bike locks are a magnet for grime – annoying for something you touch multiple times a day. But the Kick Lock secures his S2 with a single tap of the toe. Now Martin doesn't have to wash his hands before his daily espresso.

"People think I'm crazy when they see me kicking my bike!"

Restaurant entrepreneur Jean-Phillipe isn't afraid of looking a little out-of-the-ordinary – he's easy to spot weaving through traffic in downtown Paris on his customized Electrified S2 (check out those white tires!). A former petrol-head, JP sold his five motorbikes when he upgraded to the S2. Naturally, he loves the Turbo Boost, but the distinctive Kick Lock sound has an unconventional advantage – "now my employees can hear me coming!"
Can I kick it? Yes, you can! The Electrified S2 & X2 shake up the world of bike security with the crazily convenient Kick Lock. Forget bulky chains and padlocks, just kick the tiny button on the rear dropout and your e-bike will immobilize the rear wheel and arm the multiphase reactive alarms. Now that's one less thing to worry about.