What makes a VanMoof a VanMoof? We asked our international riders about their favorite Electrified S2 & X2 features – to discover what it really means to Ride the Future.
"VanMoof crosses technology and design like no other bike."

Paris-dweller David is always looking for an emotional connection – particularly in the things he uses every day. That's why he's head-over-heels in love with his Electrified S2. Despite the clean minimalism, the design is brimming with playful personality. From the wakeup chimes to the theft-deterrent skull graphic, David's bike always has a little bit of emotion to share. And in the hustle of inner-city rush hour, sometimes that makes all the difference.
"Everything is hidden… perfectly seamless."
Nathalie knows that looks can be deceiving, particularly when it comes to her choice of e-bike. Her Electrified frequently catches the attention of her fellow Copenhagen commuters, surprised that it can pack so much smart functionality into such a sleekly engineered package. It just goes to show that you shouldn't judge a book by its cover – even when the cover is as good-looking as the S2.
"Minimalist design for maximalist experience of the city."

As a gallery curator, Paul knows a thing or two about good design. Likewise, he's a firm believer in Mies van der Rohe's famous saying, "less is more". For Paul, the Electrified S2 is an understated work of art – its apparent simplicity disguising the complexity of the tech inside. With only two buttons to operate, it's just as simple to ride as it is to look at. Form follows function? With the S2, the form is the function.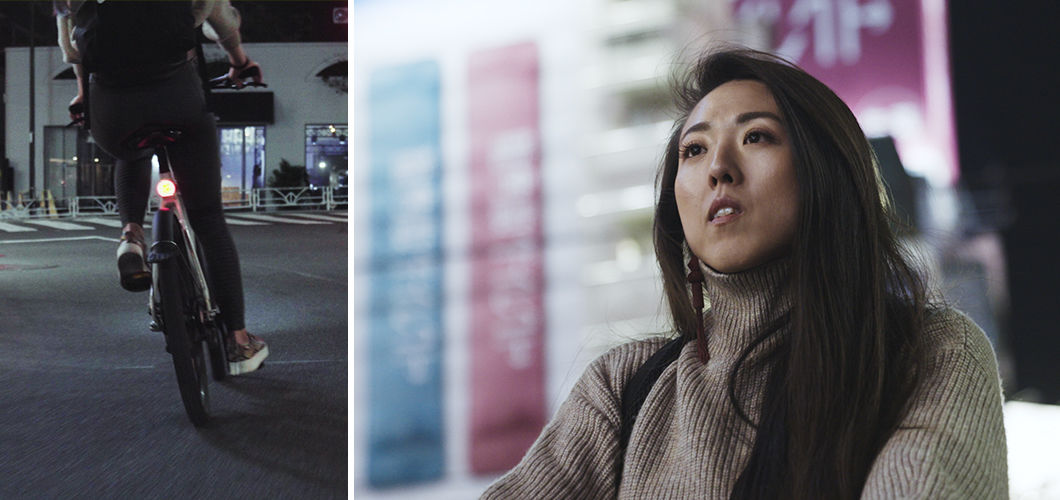 "Every part of the bike means something… there's a purpose."

Being practical doesn't have to be boring. But living in Tokyo means that space is always at a premium. That's why entrepreneur Yuka appreciates that every part of her Electrified X2 has been carefully thought through. Every millimeter of precision-welded aluminum has been designed to help the rider outsmart their city. Countless details integrate with each other to produce a bike that looks – and rides – like nothing else on the planet.
Design has always been one of VanMoof's strongest suits. From the early days of the first 'M1' frame, we've been picking up awards left, right, and center. The Electrified S2 & X2 take our no-frills philosophy to the next level, with powerful motors, high-capacity batteries, and a wealth of smart tech hidden inside their sleek, minimalist frames.