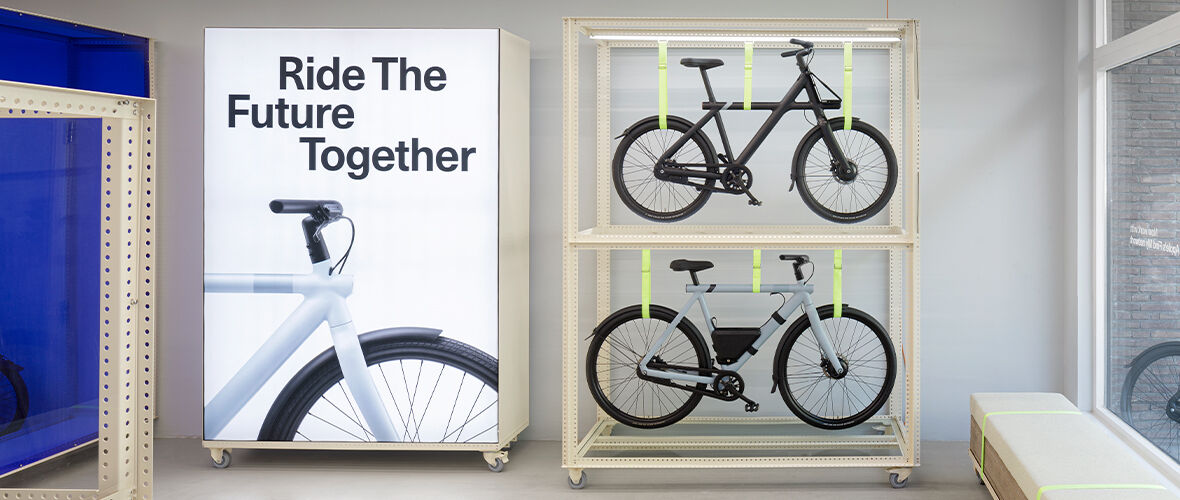 We're expanding our service footprint from 8 to 50 cities across the world so our riders have better access to our service. To make sure you're never off the road for long, we've opened Service Hubs that can offer services of every kind to our growing community of riders. We've also partnered with independent bike shops so you can get help in your local area.
What is a Service Hub?

Our state-of-the-art Service Hubs anticipate everything a VanMoof rider might need – from test-rides and tune-ups, to faster-than-ever repairs and services of every kind. Service Hubs aim to bring us closer to our riders, so you can access our services easier and faster than ever before. You're welcome to stop by our Service Hubs in your hometown for a test ride, a tune-up, repair, or just for a great cup of coffee.
What is a certified workshop?

A certified workshop is an independent bike shop certified and trained by us to perform maintenance and repairs on VanMoof bikes. This means you have access to almost the same level of VanMoof service you'd get from a Service Hub or Brand Store even if your city doesn't have one just yet. Test rides are available at selected certified workshops.
How can I book an appointment?

Due to current Covid regulations, you must book your appointment in advance. You can book your appointment via your My VanMoof account. You'll be directed to our booking tool via the 'Bike Doctor' page. Click on 'Find a solution' option, and simply follow the steps.
The 50-city expansion will roll out more locations across the world throughout the year. Keep an eye on your inbox for new location announcements. Any recommendations on where you'd like to see us open next? Let us know in our service location survey.