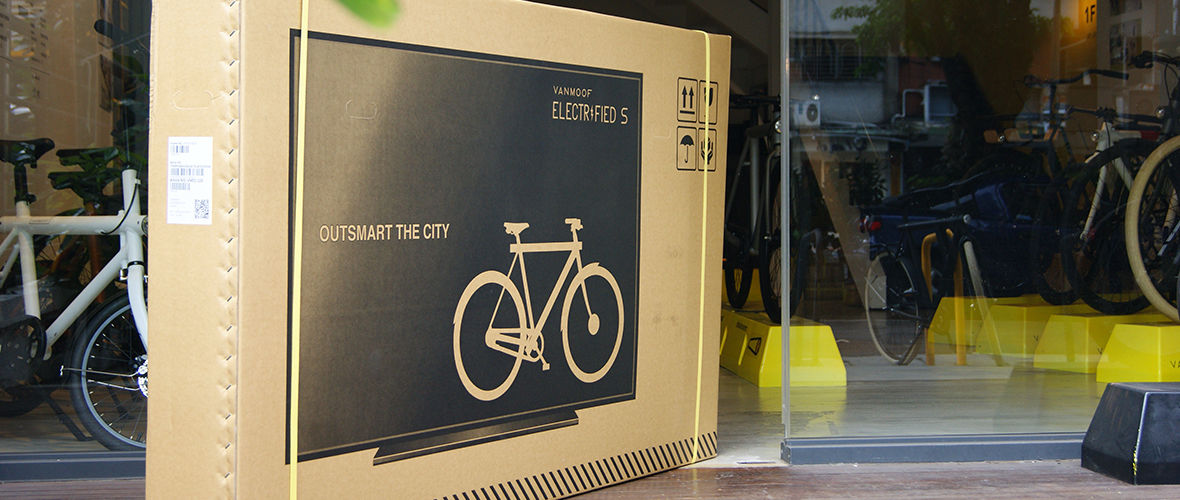 It was a simple idea. But it exploded.
In 2015 we began shipping our bikes to the USA. The only problem was that a lot of them were arriving to their new customers damaged. Annoying for them and expensive for us. We couldn't say for certain, but US handlers didn't seem to take as much care as we'd hoped.
Vanmoof prides itself on doing everything in-house. From design and production, to sales and support. Leaving delivery to others seemed like a fair deal. But now we had to think of ways to influence that final step. Tougher boxes? Better packaging? Different shipping partners? Nothing worked. Bikes obviously didn't have the kind of priority flat-screen TVs have for example...
And that was it. The lightbulb moment. Our co-founder Ties Carlier's simple idea. Our boxes are about the same size as a really big, expensive, flat-screen television. So we put an image of one on every box. We assumed handlers would care a little more about that. And we were right.
That small tweak had an outsized impact. Overnight our shipping damages dropped by 70-80%. We sell 80% of our bicycles online, which means we still print TVs on our boxes. More than 60,000 of them have now been shipped directly to our riders worldwide.
We didn't tell anyone but the word got out. An irresistibly simple business-hack. A head-smackingly effective "why didn't I think of that" moment that anyone could identify with. It. Kind. Of. Snowballed. Over the years, we've seen other bike companies start to 'borrow' the idea.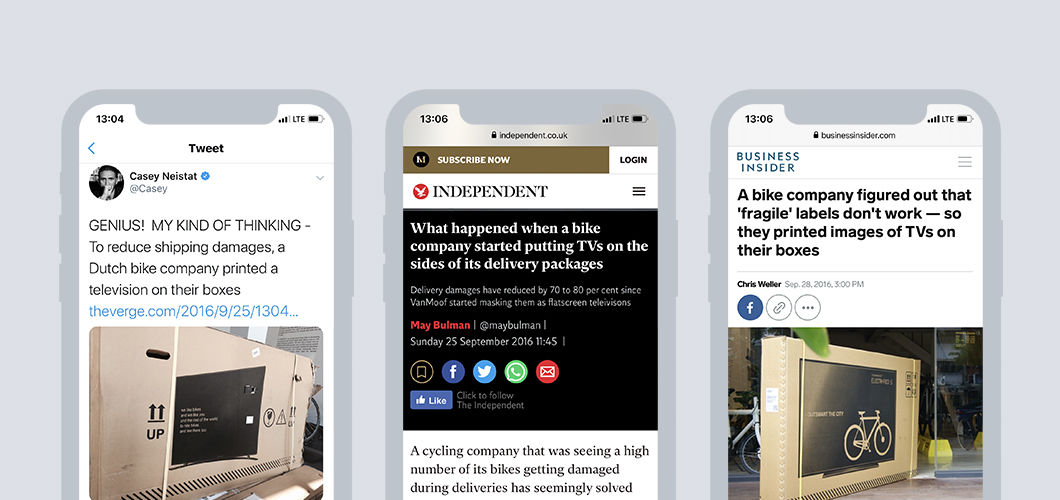 And even now, years later, we're still seeing our boxes inspire. I mean, why wouldn't an ingenious 14-year old spend hours reshaping it into a ship? It's the kind of out there innovation that brought the boxes center-stage in the first place. Just don't call us a smart box company. Our bikes might get a little jealous.