Our co-founder Ties Carlier takes a frank look at the VanMoof S3 & X3 launch success, and outlines the steps we're taking to overcome our biggest challenges as a company.
At the hardest times, my brother (VanMoof co-founder Taco) and I like to tell each other, 'if it was easy everybody would do it'. While scaling up VanMoof, we've run into many of those difficult moments. This saying is just one way we remind ourselves that doing something remarkable always takes time and effort. And getting the next billion on bikes was never supposed to be easy.
This year we launched our most radically forward-thinking bikes yet, the VanMoof S3 & X3. And we introduced them at a price designed to disrupt the whole e-bike industry. Why? Because we want to make as big an impact as possible, and because this brings us closer to our goal of getting the next billion people on bikes. For e-bikes to become a true alternative to cars and public transport, they need to be more accessible and more affordable.
To be honest, most of the people I normally look to for advice did not agree on our strategy. We had developed a bike that we could easily sell for €4,000, why would we sell it for half of that? Most financial advisors would say you need to sell your product for the highest possible price to satisfy your shareholders. Luckily, my brother (co-founder Taco Carlier) and I did not start VanMoof to run a traditional business. We started VanMoof to share the effortless Amsterdam biking culture with the world, and get as many people as possible riding every day.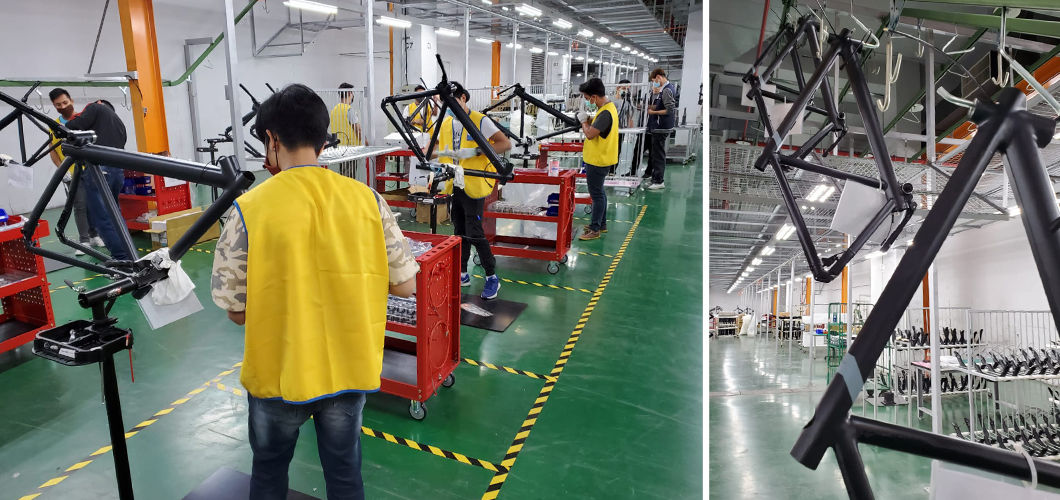 Kicking off production
And with such a great product at such a great price, it's no surprise that demand for the VanMoof S3 & X3 is high. In the first six weeks after launch, we sold more bikes than in the whole of 2019. That was a great achievement and cause for celebration, but it's also the moment when the production really started to ramp up. Production can be an undervalued aspect of any company, but it is one of the hardest parts to get right, especially if you want to be a real category disrupter.
To make the bike as affordable as possible, we had to take control of the entire supply chain. This means we developed every single detail in-house, including all programming of the internal operating system. We then work with over 50 different factories to have all components made, then finally assemble everything in a dedicated VanMoof factory close to our office in Taipei. This is an extremely complex operation, which is executed by 45 highly skilled R&D and production specialists across the company. There are thousands of things that can go wrong, and VanMoof has run into its fair share of issues over the years. But with persistence and perseverance, 99.5% of errors can be spotted and solved before production starts.

Real-world riding
But what about that last 0.5%? How do we account for that margin of error and make sure everyone gets a perfect bike? Unfortunately, there will always be a couple of issues we can only spot when the bike is in use by thousands of riders, no-matter how much we test ourselves. We can ride a thousand test bikes a hundred thousand miles, but there will still be some issues that only appear when you start shipping bikes. This is only because there are too many variables in play (when you're following a fast innovation curve) to completely rule out everything. The only way to solve this is to make sure we pay close attention to feedback from our first riders, and act fast to resolve any issues. Our first priority is always to help the rider, and we'll go to any lengths necessary to solve the problem on their end. At the same time, our internal engineers will isolate the issue, find the root cause, and make sure it doesn't happen again.
In those first weeks of production for a new bike, most of the R&D team (including myself) are on the factory floor to help the quality control team spot potential problems and to make sure what we developed is coming together perfectly. I remember when we started S3 & X3 production back in February, the production line would only run for about 30 minutes in a full day of work. We'd find so many small issues that there was barely any output. It could be a brake cable that is 5mm too long, or a screw that wasn't delivered with the required locktight, or even 1000 frames that had to be recycled because of a 3mm tolerance on the bottom bracket. Of course, we have quality control agents at our frame factories, but even they cannot identify everything when we begin production on a completely new design. It sounds like a painful process (and in some ways it is!), but this is all very normal in the early production phases of a completely new product.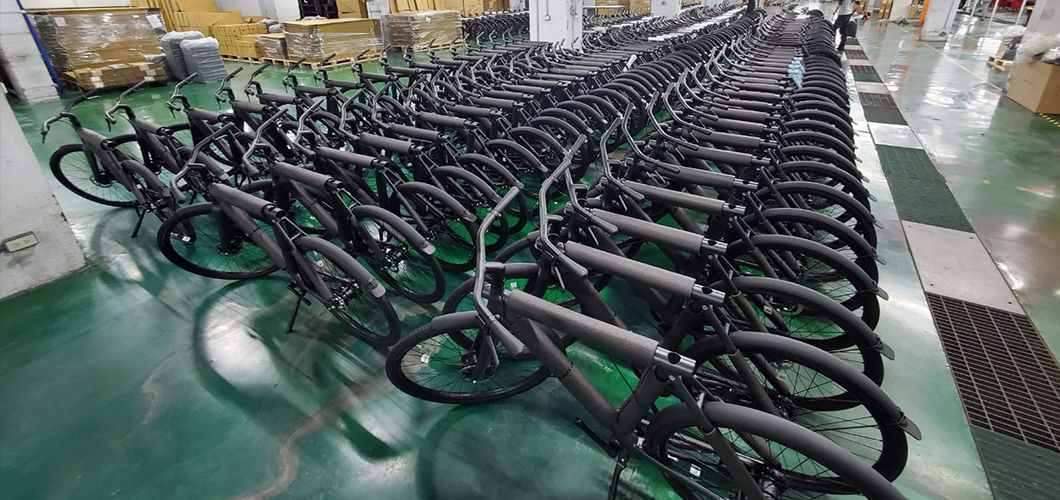 Scaling into the future
Right now, we are in a massive production scale-up phase. So far in June we have already assembled 6000 bikes, over twice as many as our biggest month in 2019. And next month, we'll be assembling 12,000 bikes, which is almost 500 per day – a rate we hope to keep stable for a long time. We have built a world-class production team, with the best quality control engineers, purchasers, and planners in the industry. This is the team which makes it possible to disrupt a broken industry, produce an awesome product in the most efficient way, and make them available to a much larger group of people than ever before.
To arrive at a 100% bug-free product is a massive focus point for us right now. Our entire R&D team is examining all aspects of our hardware and software to iron out any remaining kinks. If an issue is software-related, we can change the code, do extensive testing, and roll out a new firmware version to all riders. If it's hardware, it can be harder to solve, and may require help from our customer support and Bike Doctors.
To give you an example, we discovered a seemingly unexplainable wobble in a some wheels, which did not appear at any point before we started shipping. Even though this affects only 5% of bikes, that's a big number at the volume we are currently shipping. We still haven't find a single root cause, even with 20 people working on this specific issue. But by making a slight adjustment to the wheel assembly process we've now solved the problem – the devil is always in the details.

Our riders, our promise
Of course, we want to always make sure everyone is 100% satisfied with their bike. It's our responsibility to deliver bikes as promised, and always strive to overdeliver. That means we'll always do everything we can to help our riders, and do it as soon as we possibly can. But when we launch a new bike, the whole company has to adapt a new way of working. The S3 & X3 are packed in smaller boxes than the S2 & X2. This means we can fit more bikes in a shipping container, and deliver bikes faster and more efficiently. Unfortunately we've discovered that the smaller boxes are treated with less care by shipping partners, resulting in an increased number of shipping damage. To counter this, we quickly worked to reinforce the boxes and add extra protective layers, and the first results look very positive.
Our customer support team is put under particular strain during this first period, and they have to deal with a massively increased influx of queries, while getting to grips with an unfamiliar bike. Expertise does not come overnight, but our support team is getting stronger every day, and team members across the company have now been volunteering their free time to help clear the current requests.
It's really an honor to share these insights and I always feel fortunate that people are invested in our company's story. It's exactly this that keeps us going, and drives us to do better every day. We'll always work our hardest to make sure every single rider has the best VanMoof experience possible, and use the learnings from every issue we tackle to work towards our shared goals. I hope this gives you an insider look into our processes and shows how much customer satisfaction matters across VanMoof. We can never expect things to be perfect, but we can and will solve any issue we encounter. When you buy a VanMoof, you're not just buying a bike, you're joining a worldwide movement towards smarter, more sustainable mobility. We'll always have an eye on the bigger picture, but we'll never lose sight of the people that make this progress possible – our riders.