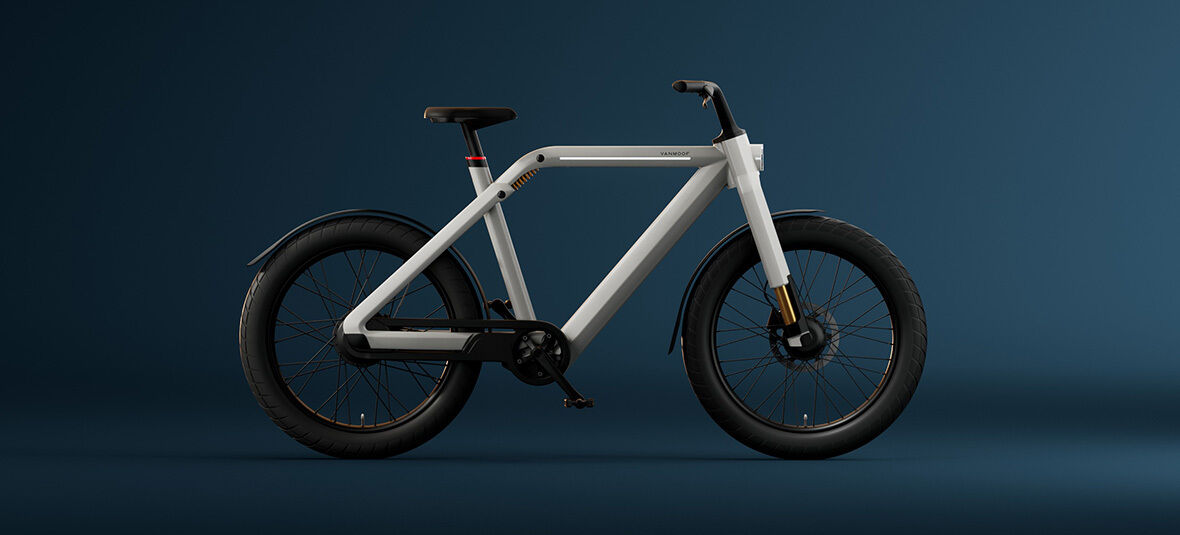 Last week we introduced our very first high-speed bike, the VanMoof V: a new, category-busting hyperbike designed to energize our cities and elevate our speed. We're venturing into uncharted territory to reset the hierarchy on the roads. But why now? And why a high-speed bike? You've got dozens of burning questions about our latest innovation, but don't worry – we've got you covered. Dive into the answers to some of our most frequently asked questions about the VanMoof V so far.
First things first: why a high-speed bike?
People adapt quickly. And with a brighter future in sight, there's a call for alternative modes of transportation that are cleaner, smarter, and can get you around our biggest cities even faster. At VanMoof, we like to think of ourselves as mavericks to the bone: we're always trying to offer something undeniably better than what's out there. And if we're going to irreversibly reverse the world's car-first mentality, the VanMoof V has to be pretty special. With this bike, the power of the e-bike is set to be boosted for good.
Hold up! We're just getting our heads around the VanMoof S3 & X3. Will the VanMoof V replace your city e-bikes?
No – the VanMoof V will sit alongside the VanMoof S3 & X3 to offer a viable option for riders who battle longer commutes or live further away from the city. We're confident that with the addition of the VanMoof V to our fleet, we'll convince more people than ever that life's better on two wheels. And don't worry – we'll continue to evolve and refine our VanMoof S3 & X3 so there's always something for everyone both on and off the bike lane.
When can I get my hands on the VanMoof V?
We'll be developing the VanMoof V over the upcoming year, and expect to start deliveries by the end of 2022. We're venturing into a new category to revolutionize our roads, so we'll use the time ahead to perfect every detail of what will be a game-changing bike.
Why should I reserve a VanMoof V now?
Reserving the VanMoof V for [€20/$20/£20/¥2500] means you can be one of the first to ride it when it's ready for the roads. Once your reservation is secured, we'll send you updates about the bike's progress as we bring the bike to life, so you'll be with us for the ride, start to finish.
What happens if I have a change of heart?
All good! You can cancel your reservation for the VanMoof V at any time via your My VanMoof account. You'll be fully refunded.
Ok, I'm sold. How do I reserve a VanMoof V?
Ready to ride the high-speed e-bike of the future? You can reserve your VanMoof V for [€20/$20/£20/¥2500] today if you have an access code. If you haven't got your hands on a code just yet, you can sign up to the waitlist on our website to be in line for a code when we release more.
Ok, say that again, a little slower.
So – if you're on the waiting list, you're in line to receive an access code to make a reservation for the VanMoof V. If you've made a reservation, you'll be able to buy the VanMoof V when it's ready to be delivered.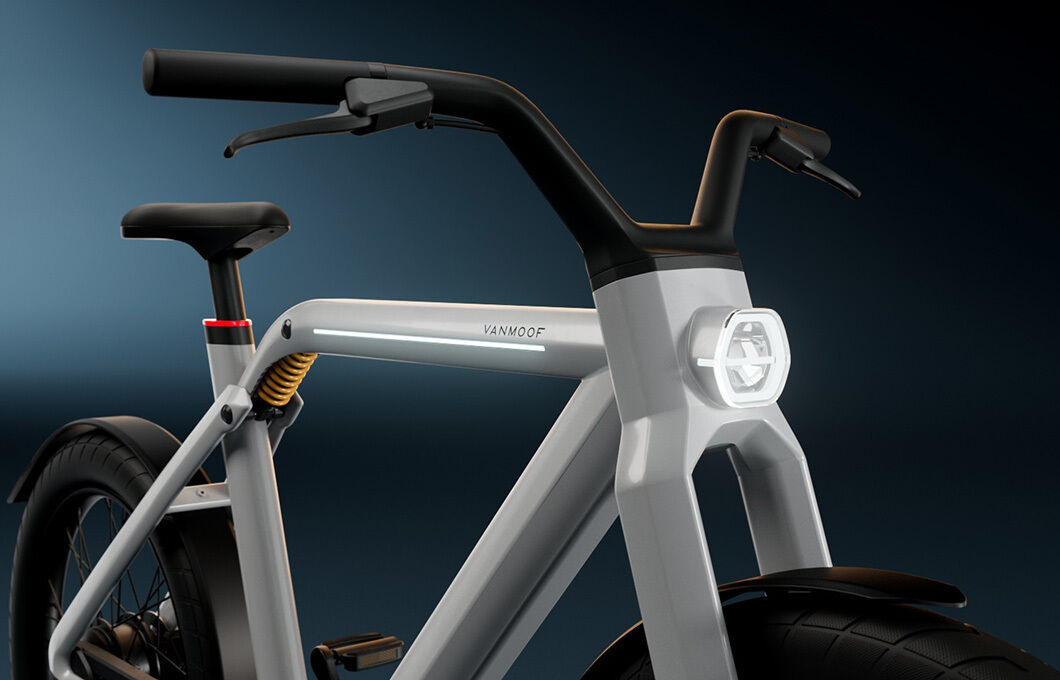 I've made my reservation. What can I look forward to next?
Let's break this one down. After you've reserved your VanMoof V, watch out for the following four moments:
You'll receive a reservation confirmation via email. In this email, you'll find a VanMoof V access code to share with a friend of your choice so they can also make a reservation.
When the VanMoof V is ready for delivery, you'll receive an invite via email to complete your final payment. The reservation amount will be deducted from the expected retail price.
The first riders to reserve the VanMoof V will be the first to receive the invite to finalize their payment. We'll divide reservations into batches, and each batch will get enough time to complete their order before we invite the next batch.
Once you have received your invitation to complete your payment, your reservation is valid for a further six months. After the six months have passed, you'll no longer be able to buy a bike under this reservation and your reservation fee will be fully refunded.
In the meantime, we'll keep you updated on all things VanMoof V, so stay tuned.
Will the VanMoof V be available for delivery everywhere?
The VanMoof V will only be available in the Netherlands, Germany, France, the UK, the US, and Japan.
Hit me with the numbers: how much will the bike cost?
The expected, category-bending price of the VanMoof V is [€3498/ £2998/$3598/¥450,000], making high-speed e-bike traveling in cities and beyond more accessible than ever.
Still have some unanswered questions? Check out our VanMoof V FAQ page below.
Read our FAQs

Already got your hands on an access code? Head over to our website to reserve your VanMoof V for [€20/$20/£20/¥2500].

If you haven't got an access code yet, join our access code waitlist.