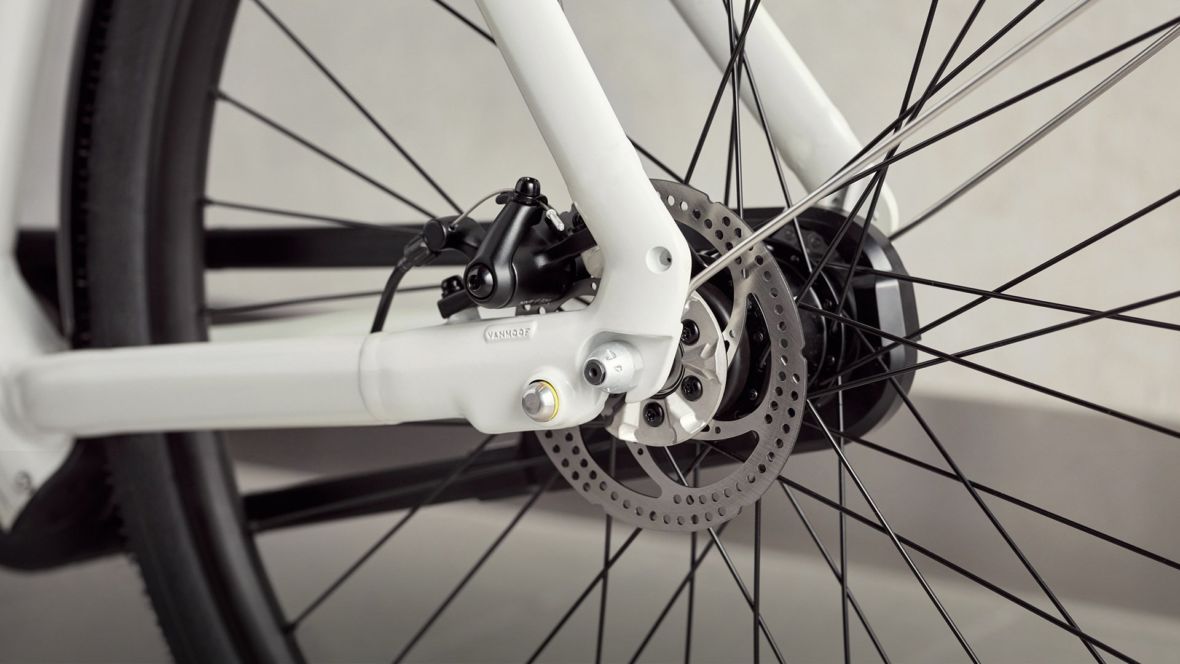 Ever wondered how a VanMoof bike gets made? To celebrate the launch of the Electrified S2 & X2, we're picking the brains of our international R&D team to see how they've turned their ideas into new product features. This time, the world's smallest bike lock takes the stage – introducing the Stealth Lock.
Kicking your VanMoof is not something we'd normally encourage. Bikes are friends, and kicking is not nice. But you might notice a new generation of VanMoofers enthusiastically booting the new Electrified S2 & X2 this winter – what's up with that?
Are they lost after taking one joyride too many? Annoyed that they no longer have an excuse for being late? Concerned that they're shunning all responsibilities and social obligations in lieu of spending time with their bike?
Well, maybe. But they're more likely taking advantage of the Electrified S2 & X2's covert immobilization system: the Stealth Lock. While our previous bikes have featured integrated locking systems, the Stealth Lock takes an entirely different approach to bike security.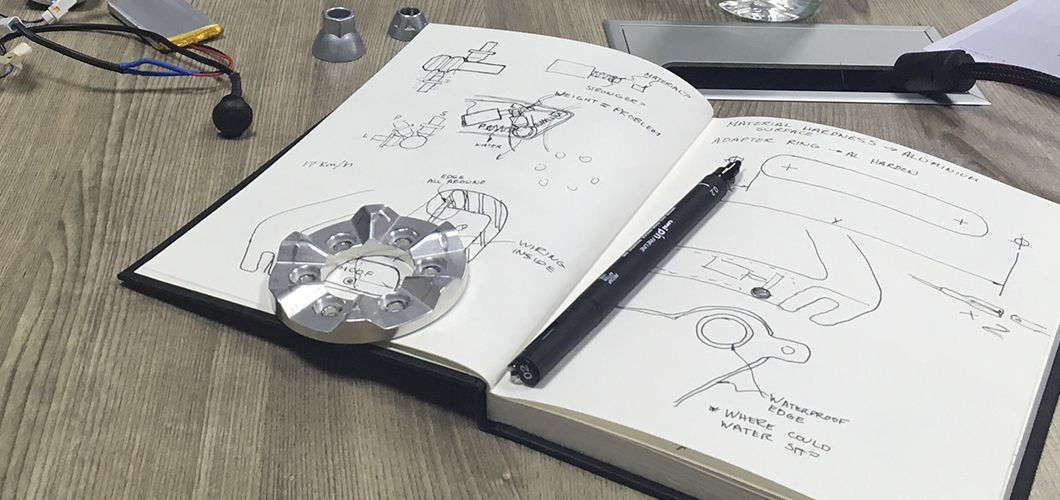 "What if we build a bike that doesn't need a lock? That was the challenge we set for ourselves at the beginning of the S2 & X2's development."
"Our bikes aren't cheap, and we know that theft is always going to be a concern for our riders," says Job Stehman, VanMoof Head of R&D. "But we also know that regular chain locks only work up to a point; a determined thief is always going to find a way to break it. We decided to take a conscious step back, and re-evaluate the whole concept of bike security – then see how we could do it better."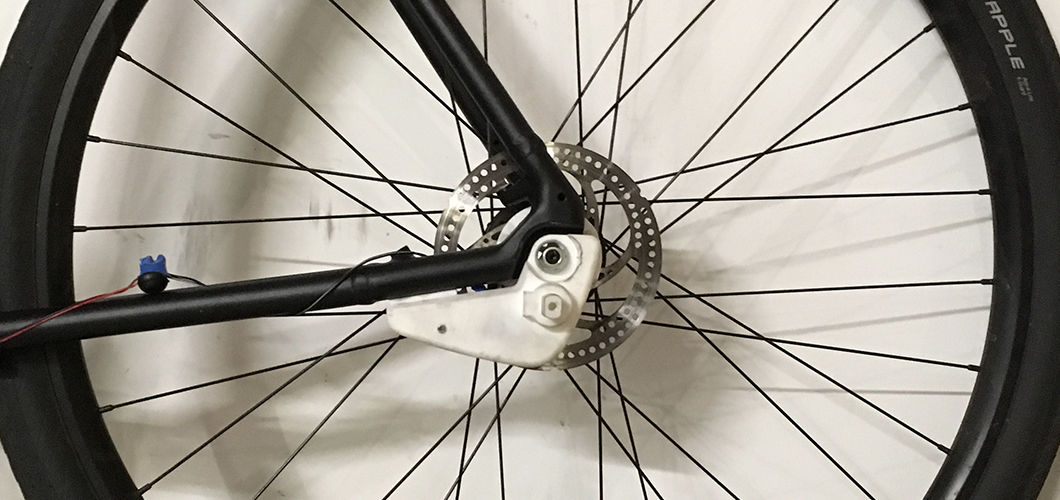 True to its name, the S2 and X2's Stealth Lock is impressively unassuming. You'd be forgiven for missing it entirely – only a small button near the bike's rear dropout gives it away. Activating it is just as understated. Just park your bike and give the button a (gentle!) kick. Internally, a sturdy locking pin snaps into the rear hub, while the alarm system and tamper detection auto-activates.
Product designer Alexandre Phaneuf explains the Stealth Lock's development – "We considered foregoing a lock entirely, and relying just on the alarms and location tracking to protect the bike. But the rider still needs a convenient way to arm those systems. Then we thought, what if you could hit a button which activates the onboard theft defense, and physically secures the bike at the same time?"
Then it was just a matter of deciding where to place it: "We experimented with building a lock into the brake calipers, or using the motor in reverse to stop the wheels spinning. But a locking pin in the rear hub turned out to be the most secure, and easiest to activate. Now, you just tap the button, and the bike is protected—physically and electronically—in an instant."
Of course, there's nothing to stop the truly dedicated thief from picking the S2 or X2 up and scarpering. But the bike will continue to fight back, deactivating its motor and all on-board electronics, while the alarm keeps blaring and the headlamps flash 'S.O.S.' in Morse code.
On top of that, the theft defense system will automatically trigger the stolen bike's location tracking – so it's only a matter of time 'till our Bike Hunters track it down. Suddenly, pinching that shiny e-bike doesn't seem so appealing, huh?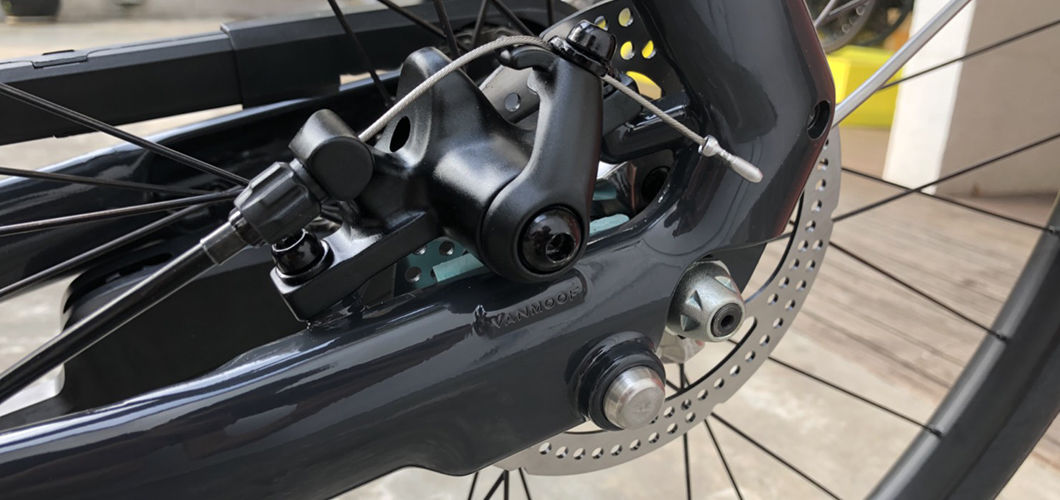 "We can always build bigger and better locks, but it's way more effective to design a bike that's completely impractical to steal in the first place."
"That's the key for us," says Job. "You don't see anyone chaining their car up when they park, and I think you'll eventually start to see a shift towards that same kind of attitude with bikes – it all starts here," he laughs.
And Job's not the only one who's confident. We're so sold on the Stealth Lock that we now offer our Peace of Mind anti-theft guarantee without requiring riders to use a separate external lock. So even if a thief makes off with your beloved Electrified S2 or X2, you can rest safe in the knowledge that VanMoof will get it back or replace it – even if it means going all the way to Ukraine.
So go ahead, give your bike a good kick. If anyone asks, you're leading the bike protection revolution. ⬤