Inside VanMoof
Empty factories; waiting riders. How we turned the tables on the e-bike industry to deliver faster than ever.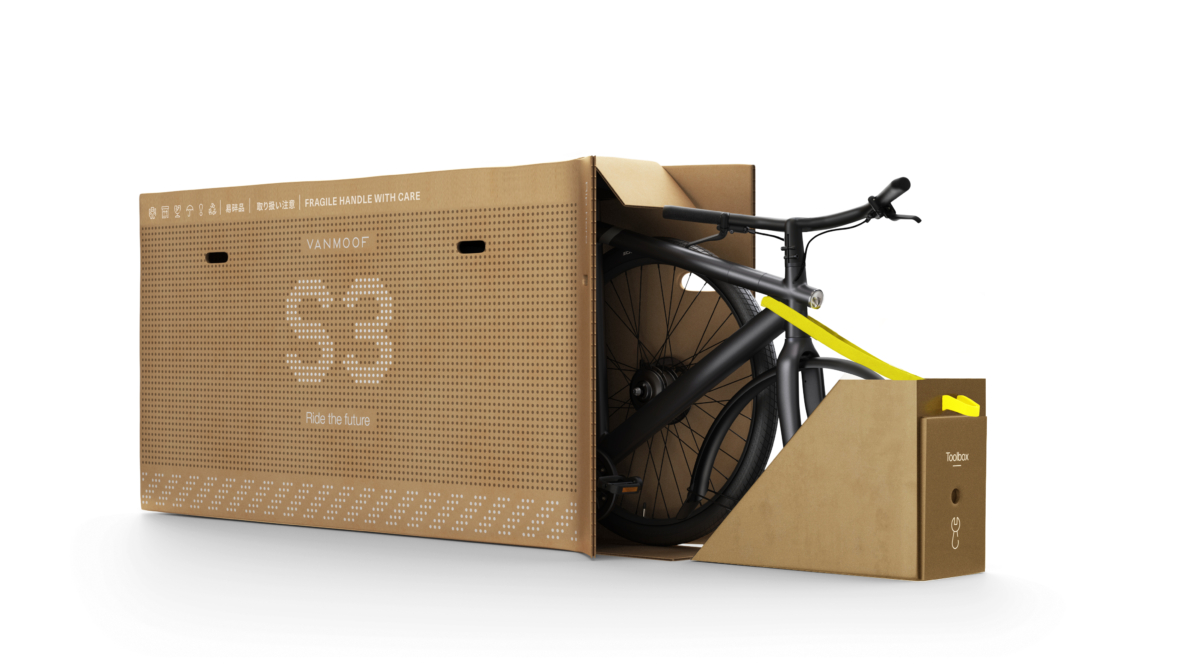 With shorter lead times than ever for the VanMoof S3, there's no better time to ride. We think good news is best accompanied by an intriguing backstory. So, our co-founder Ties Carlier talks us through the secret to our power of production, and what that means for people looking to buy one of our bikes.

There's no better time to ride.
There's nothing better than riding into the summer on a shiny new set of wheels. With shorter lead times than ever for our most sought-after frame, the VanMoof S3, we're now able to get your bike to you right in time for every rider's favorite season. So if you're one of the 24 million new yearly riders on track to join the e-bike movement, you've got your timing just right. Even my brother and I – who have long dreamed of cities filled with more people on bikes than in cars – couldn't have anticipated the global e-bike boom of the last year and a half.
So, how were we able to meet the sky-high demand for bikes while most were struggling to keep up? While the explosion in e-bike sales left almost every big part supplier high and dry and with half-empty factories, we sold more bikes in four months of 2020 than in the previous two years combined. The unprecedented impact of COVID-19 put our production at risk too – we came up against quality control issues and shipping delays, and our riders were faced with increased wait times for servicing and customer support. But while the pandemic was impossible to prepare for, we pride ourselves on our ability to adapt to the unpredictable. Our unconventional business model meant that we could make an impressive comeback.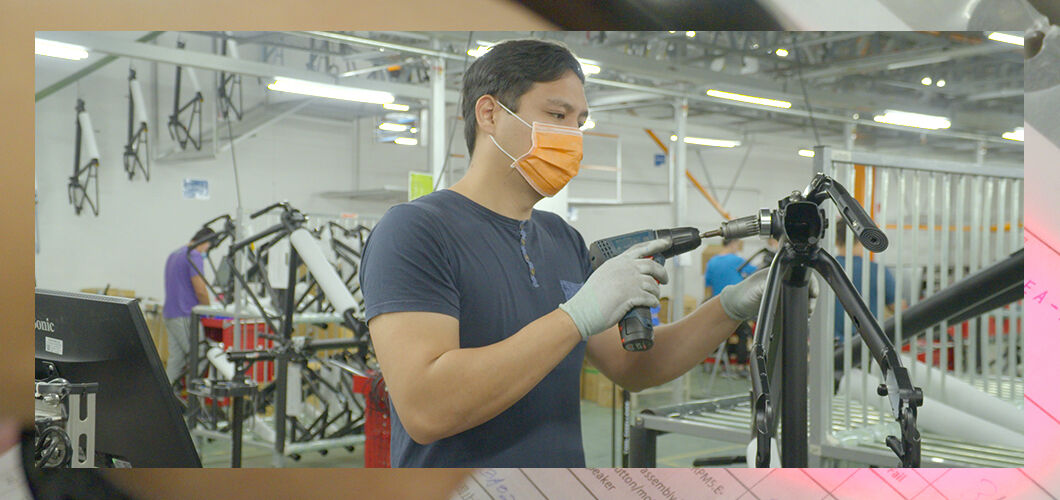 Our secret? We're mavericks to the bone.
So what is it that allowed us to hit the Turbo Boost and get as many bikes out to our awaiting riders as quickly as possible? We don't outsource product or software development, we invent original parts from scratch, and we're the only bike company out there to vertically integrate the entire supply chain. This means we oversee everything – from the development and production of the tiniest screw to making sure your ride arrives safely at your doorstep. In 2019, we opened our first VanMoof factory, which empowered us with even more control over our production process. It's this maverick approach to production – which allows us to massively scale up when demand is high – that sets us apart from the rest of the industry.
And that's just one advantage. Even before 2020, our supply chain strategy allowed us to custom design each part to perfectly harmonize with the rest of the bike – we like to call it the living and breathing VanMoof ecosystem. The last year certainly put us through our paces. But our ability to respond quickly and effectively perfectly demonstrates the thinking behind the decision we made all those years ago to invent, develop, and produce everything in-house.

We took on the impossible. Now, it's paying off.
But let's break it down further. Fellow e-bike companies' production lines rely upon a number of different suppliers for various bike parts – so just imagine the impact that simultaneous growth and disruption due to COVID-19 had on their production lead times. This is where we're different. Because we design every component from scratch ourselves, we're able to scale up quickly at any moment. And hey, we never said it was easy or without risk. But we were never interested in running a run-of-the-mill business – to truly redefine how people move around our cities, VanMoof had to do things differently.
With our own VanMoof factory in our arsenal, we were able to briefly pause the production process in January this year and seriously upscale to accommodate our remastered VanMoof S3 & X3. We doubled our production lines, integrated new operations software, and automated the processes slowing us down. In early 2020, it took 15 minutes to assemble a bike. Now, we've cut that down to five. While two containers were leaving our factory per week in early 2020, we now ship out 16 on average – hitting 25 containers in a good week.

The future is ours to ride
In 2009, we were already asking ourselves some ambitious questions. How were we going to revolutionize city mobility? And, our most important question to date – how will we get the next billion on bikes? By reimagining how a bike is made from the ground up, we're well on our way to answering both. We have the freedom to innovate our way to our rider's hearts, meet demand, and do it all at a much lower cost than anyone else who outsources power to big part supplies. Just over a decade later, we've consolidated our position in the field, and proven we can tackle whatever the world throws at us.
We're always looking for the next challenge. Our faith in our e-bikes and our passion for product evolution and unrivaled innovation has put us in better stead for the future. The road to change has its fair share of potholes, even without pandemics and containers getting wedged in the Suez canal. But one thing we've cared about most is listening to our riders and being able to give them what they need when they need it. So we're proud to say, we're now at a place where the VanMoof S3 can be at your front door in just a few weeks. And whatever challenges in 2021 and beyond come our way, we'll be ready.