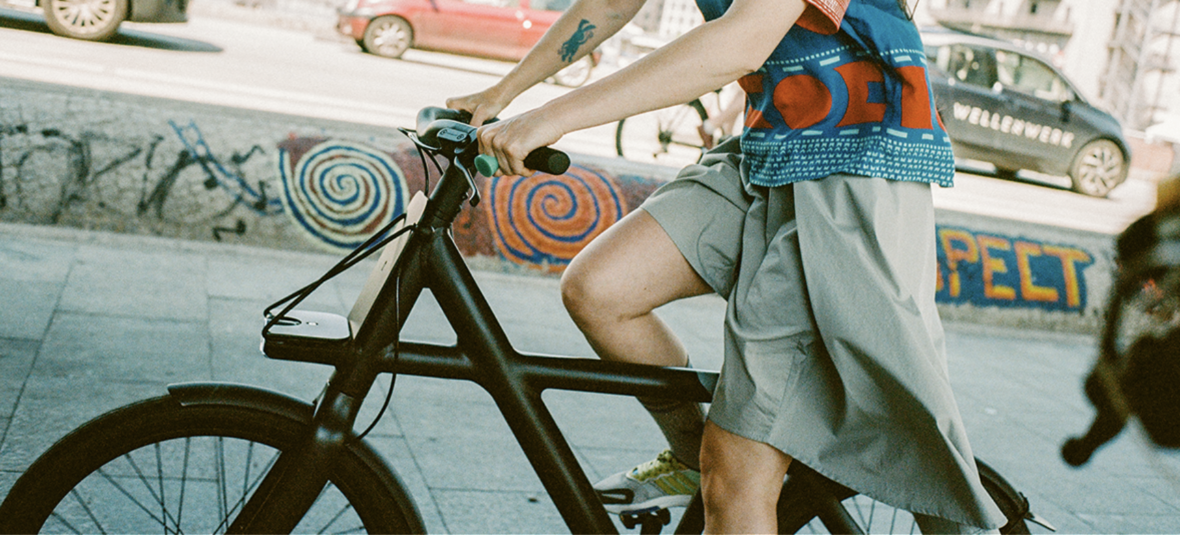 Who doesn't love those crisp, fresh first days of spring? Getting out and about during the season can be one of life's little luxuries – and our e-bikes are the perfect way for you to shake off the frost and relish in longer days and fresh beginnings.
Take it from us: stress has a habit of melting away as you ride about with nature kicking back into gear all around you. But we know how it goes. Post-winter, your bike is probably in dire need of a little extra love. To keep your bike rolling smoothly, we've come up with some tips for you to make sure your e-bike is ready to tackle the warmer, sunnier days on the horizon.

1. Update your VanMoof's software
Winter has a habit of slowing things down. So, first thing's first – get your e-bike up to date with our latest software. It doesn't take long at all, and once it's done, you'll be riding with our current operating system and less likely to run into trouble. So, don't put off getting things updated – you deserve the latest and greatest we have to offer.

2. Clean up your bike
Our next tip may seem like a no-brainer, but things can get a little, well… rusty after winter. Be sure to remove all debris and dirt from your bike once in a while. A damp cloth works wonders here. Remember to get in all those nooks and crannies where grime can build up. When the sun is shining, we think that your bike should be, too.

3. Tighten your bike's parts up
After freshening things up, it's a good idea to check the nuts, bolts, and fenders of the e-bike. A bike maintenance routine is a must, as things tend to get loose over time. Use your toolbox to make sure that everything is secure and in the right place. It's worth noting that keeping things tight doesn't mean over tightening – this can be just as dangerous as loose parts. Like most things, it's all about maintaining a good balance.

4. Fully charge your ride
When you're out there in the sun, you'll want to ride and ride and ride, and then ride some more. This becomes more tricky with an uncharged bike. When you're topping up your battery, make sure you charge it fully until the light is green. This means that no springtime excursions will be cut short due to you losing power.

5. Connect your e-bike
Our final tip involves Apple Find My (for all e-bikes from 2021 and later). Make sure yours is still connected. It means no panic if you leave your bike somewhere but can't quite remember where...
As spring kicks in, why rush? It's worth trying out a lower speed setting on your bike for this kind of weather. It can be very relaxing to go a little slower and take everything in – so let the sunbeams hit your face, and enjoy riding for longer (slower rides mean more battery life!). You can adjust the settings via your VanMoof app. Give it a shot.

We hope this helps. Enjoy your springtime rides!
Check out our FAQs for more tips and tricks to keep your wheels spinning smoothly.