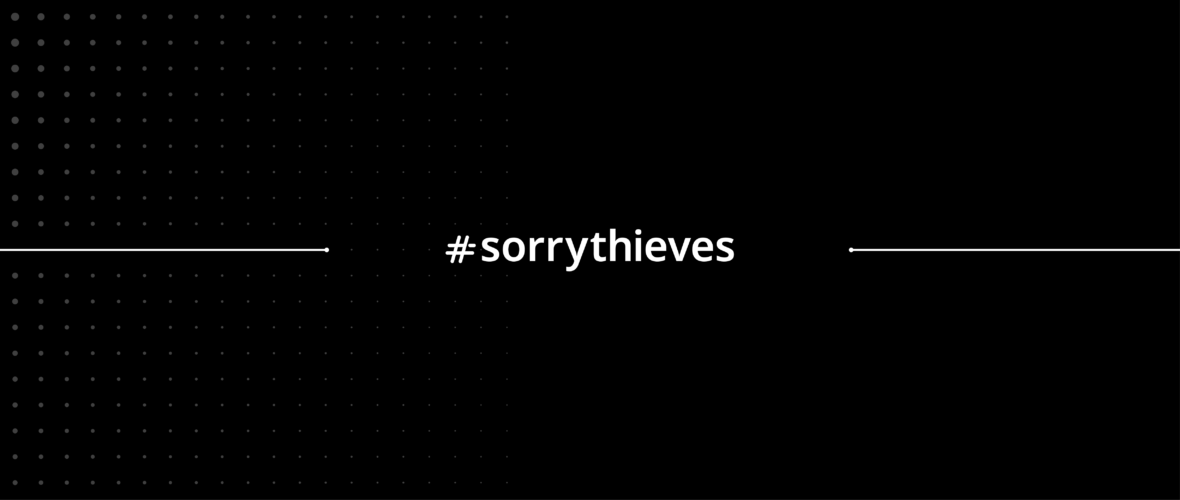 After his brother Taco revealed VanMoof's plan to end bike theft by 2020, we sat down with co-founder Ties Carlier to take a deep dive into this far-reaching company mission.
Have you ever had your bike stolen?
More times than I can remember! When I used to live in Amsterdam, it would happen at least once a year – it's seen as a fact of life over there. In the past ten years, I've had three VanMoofs stolen, but I managed to find all of them.
How did that make you feel, as a rider?
You just feel completely powerless, that's the worst thing. If you bike every day, losing your bike is like losing a limb… and there's absolutely nothing you can do about it. There's no trail you can follow, and the police just can't help you.

Why do you think bike theft is such a big problem in cities?

Well, thieves know that you can't do anything about it – and that there are no real consequences for their actions. So riders don't want to buy a nice bike because they know it's probably going to get stolen.
That creates a really problematic cycle. Riders will buy cheaper bikes so that it's less of a blow when they get taken. But treating bikes as a disposable commodity creates huge amounts of waste, and bike manufacturers have no incentive to build a product that really lasts. It might make sense in the moment, but it's completely unsustainable in the long run.
When did you get the idea to make a theft-proof bike?
It's always been a part of the VanMoof identity. We started out with the intention of making a truly city-proof bike – and that meant being theft-proof, too. Our first bikes had a chain lock integrated into the frame itself, so you'd always have a high-quality lock with you. It's a simple idea, but it had never been done before, just like our idea to build the lights into the bike.
When did you start to add anti-theft tech?
We actually used GPS tracking in the first designs of the bike – it would be triggered automatically if the chain lock were cut. This was included in our initial patent filings, and we built some working prototypes at the time. But the idea proved too radical to bring to market. The technology was just too expensive for consumers, and too difficult to implement. You have to remember that this was before smartphones were commonplace, so the idea of having trackable items was really out-there. We decided to park that idea for the time being, and focus on strengthening the chain lock.
How has this approach evolved over the years?
Our first concepts were so ahead of their time, we've really been waiting for the technology to catch up with our vision. In the ten years since, amazing new chips have been developed which allow far better connectivity at a much lower cost. We've been able to take advantage of the evolving tech landscape as we've grown, and develop custom parts with some of the world's biggest chip manufacturers.
At the same time, our growth has strengthened our worldwide reach. That means we can back up our bikes with our international Bike Hunter network, and provide the same level of anti-theft support to VanMoof riders everywhere. Following this trajectory, we really can end bike theft for good.
How will VanMoof work to end bike theft in the future?
I think we're quickly moving toward a world without bike locks. The Electrified S2 & X2 are 80% there already – the Stealth Lock lets you secure your bike with a single kick, and the smartphone connectivity means you never need a key.
And that's just one part of a bigger ecosystem that we're expanding and strengthening. There's the reactive alarms and tracking tech in the bike itself, but they're backed by our support teams and Bike Hunters. All of these developments are raising awareness that VanMoof bikes just aren't worth stealing. Likewise, we're teaching potential buyers of stolen Vanmoofs that it's a stupid idea – the bike is linked to the rightful owner, and will be completely non-functional if stolen.
Our biggest learning from the last ten years is that you have to tackle big problems like these from every angle. By re-thinking this issue from the perspective of the bike, thief, and buyer, we know that we can finally stamp out bike theft for good.
Whose responsibility is it to end bike theft?
On one level, it's everyone's responsibility. But you have to take a step back and re-examine the major players in this ecosystem. It's depressing, but most bike manufacturers don't care about theft. It actually helps their business model, as it drives people to buy more bikes every year. As a rider, you have to take some responsibility for this too and start to think in the long-term if you really want to ride worry-free.
VanMoof is really future-oriented in this way, and turning the problem around from the bottom up. By making high-quality bikes which can look after themselves, we're showing riders that investing in a premium bike is worth it. If you don't have to worry about theft, then that investment pays for itself in the long run. It's also much better for the environment, as we're cutting down on the demand and waste linked to low-quality bikes.
It's a massive win for everyone… except the bike thieves. But we're not going to lose too much sleep about that.
We're putting bike thieves out of business – for good. To join the fight and learn more, go to www.vanmoof.com/shop/sorrythieves/