Yusuke Kasuya works as an account manager at Amazon Japan. We joined his 26 minute commute – riding the Electrified S2 from Hatagaya to Meguro, with a quick stop at the kindergarten.
You used to ride a classic 'mamachari' bike, then take the train to work. What sparked your switch to the Electrified S2?
I originally planned on upgrading to an electric bike after my daughter graduates from kindergarten – that's in 2 years' time. But then I stopped by the VanMoof Tokyo brand store, and saw the new Electrified S2. As soon as I took it for a ride, I knew I needed to have it... now. I ride my girl to school every day, and I wasn't sure if I could fit a child seat on the S2. But the brand store staff were super helpful, and set everything up for me.
How are you liking the ride?
It's so much faster and smoother than my old mamachari! I used to think that bikes were just a means of transportation, but now I really look forward to my ride to and from work – it's so much fun! And, of course, it's a lot easier. I get to work refreshed and energized, without sweating.

"It makes life so much easier!"
My daughter prefers it too. Traditional Japanese-style bikes have child seats fitted very low. The Electrified S2 has a higher mounting point, so she can see more of the city as we ride. It's really enjoyable for her.
To me, the Electrified S2 is not an ordinary bicycle. It's a completely new way of getting around town. Even if the initial investment is a little higher, I like things that work perfectly, and last longer. Simplicity is the best way to achieve that.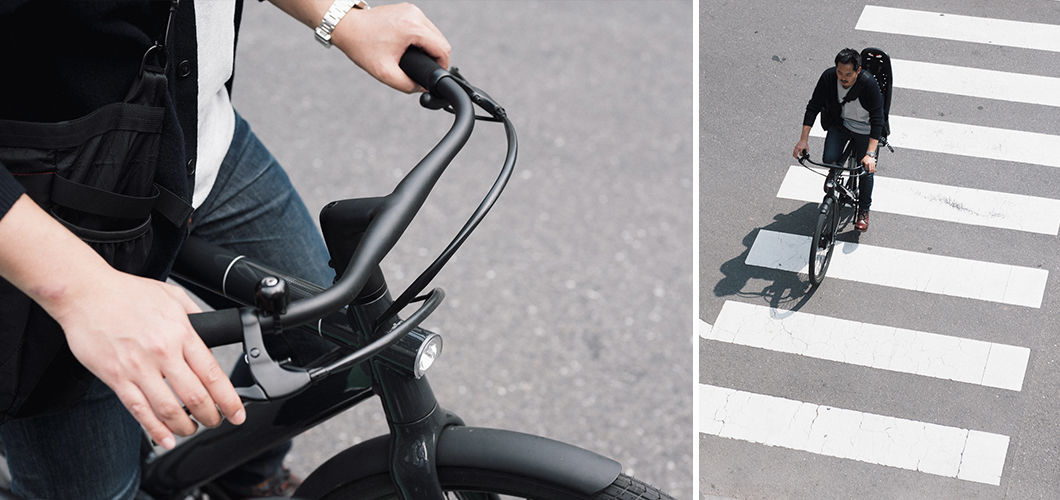 "I let my daughter choose whether we ride the mamachari or the Electrified S2 – she always goes for the S2."