Like most of us, Lou-Lou van Staaveren misses the joys of her pre-pandemic life – of drinking in Amsterdam's buzzing bars, of dining in noisy restaurants, and of pottering around its excellent museums. But in an unassuming plot of land in Aalsmeer – just to the south of the city – Lou-Lou has found a welcome distraction from a year of tough restrictions. Here, her green-fingered family are busy cultivating the garden of their dreams – which doubles as a backdrop for a range of intriguing creative projects.
From her home in the leafy Watergraafsmeer, Lou-Lou van Staaveren cycles southwest, along the river Amstel, then onto a pretty bike trail towards Amstelveen, before entering the landscaped woodlands of the Amsterdamse Bos. Her destination: a family garden at her parents' home in Aalsmeer – a small lakeside town, tucked away behind the city's international airport. "Coming out this way is lovely. It's almost like washing the city off you."
Lou-Lou comes from a dynasty of commercial flower growers, and Aalsmeer is synonymous with the industry: the town plays host to the world's largest flower auction, where around 20 million flowers from across the globe are traded each day. It perhaps comes as little surprise, then, that Lou-Lou has inherited her parents' green fingers. "We've always been a gardening family," she explains. "My parents have this nice plot of land in Aalsmeer, but about a year and a half ago they extended it, and we decided to turn it into a family project."
"Coming out this way is lovely. It's almost like washing the city off you."
The motivations behind the project were manifold. For one, Lou-Lou had always lusted after a vegetable patch. But more importantly, the garden was planned to serve a creative function, feeding into Lou-Lou's work as a photographer, and inspiring her sister's own artistic practice. "Suzie wanted to experiment with flowers, so she has the flower beds. I have my vegetables, but everyone helps each other out. During the pandemic, it's been a really nice place for us to spend time together – which I guess we always did, but not so much concentrated on the garden."
Idyllic as this scene sounds, tensions do occasionally arise. Each member of the van Staaveren family has their own distinct sense of how the garden should be, and these ideas don't always align. "There's definitely times when we clash! My dad is very knowledgeable, but also very practical – he prefers straight lines, and likes to measure everything based on the proportions of his lawnmower. Meanwhile, my sister and I want everything to be more wild and organic – that whole story." Lou-Lou's mother, an art teacher, has also been an influential force: "My mum taught me and my sister all we know about planting seedlings and potting plants, but she also brings this very romantic, aesthetic approach to the project."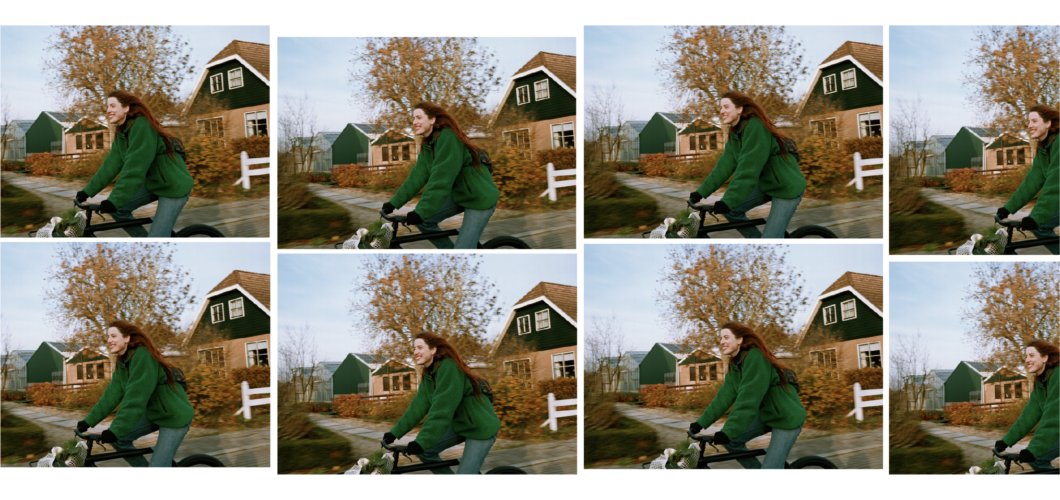 "Amsterdam has definitely lost some of its charm – not being able to just go hang out with friends, go to a bar, go to the cinema, go to a museum…it has a big impact on the quality of life."
A student of photography at The Hague's Royal Academy of Arts, Lou-Lou finds many parallels between the act of gardening and that of taking pictures. Both pursuits are "meditative" and "mindful", offering a chance to immerse herself in thought, to "be in the moment", and to escape the fast-paced demands of contemporary life. But the combination of Lou-Lou's dual passions is the ultimate marriage: "My graduation project is going to be a kind of semi-fictional story about a secret garden, playing with these very romantic ideas of what a garden is. Of course, there's a long interconnected history between photography and plants – both depend heavily on light, making them very natural partners in crime!"
Back in the city, Lou-Lou can't help but covet what pre-pandemic life was like. "Amsterdam has definitely lost some of its charm – not being able to just go hang out with friends, go to a bar, go to the cinema, go to a museum…it has a big impact on the quality of life." Equally, though, the restrictions have brought some silver linings. With her classes largely cancelled, and her lengthy commute to The Hague off the table, Lou-Lou took the chance to get to know her neighbourhood a little better. Her current highlights include Park Frankendael – home to a stately manor house, manicured allotments and droves of eager bird-watchers – as well as the nearby Flevopark, where shipping vessels meander along the Amsterdam–Rhine Canal.
Whilst the Watergraafsmeer offers greenery, open space, and plenty of peace and quiet, this gentle atmosphere wasn't always true of Lou-Lou's time in Amsterdam. "I used to live in the city centre, on the Lauriergracht," she recalls. "It was very noisy there, but it was great for when I was in my early 20s – being close to everything, partying a lot, in the heart of town near all these beautiful sights. It was a very different stage of my life, I suppose. And at a certain point you just really need some more space!"
Where houses come and go, some things tend not to change too much: for Lou-Lou – as for most Amsterdammers – life without a bike just wouldn't be the same. "I simply prefer cycling over any other mode of transport," she says. "But indeed, it's barely even a conscious decision for me, it's just so natural here. I studied for a while in South Africa, and I was really frustrated by the fact I had to drive everywhere, so I definitely appreciate how accessible everything is here. I feel really lucky."
Though the Netherlands is famed the world over for its cycling culture – "because everyone here is so attuned to the needs of cyclists" – Lou-Lou was also struck by an impressive city bike scheme on a visit to Copenhagen, where high-tech bikes equipped with built in monitors offered a glimpse into the future of urban living. With her love of all things green, it goes without saying that she hopes to see further sustainable shifts in Amsterdam, too.
When the urge for a joy-ride arises, Lou-Lou's inclination is to head out of town – to tend to her plants, perhaps – but there's a few routes within the city that always give her energy. "I love taking my bike on any of the ferries, across the river IJ into Amsterdam-Noord." Sometimes, her journeys are a chance to listen to some music, or to plug into a podcast. But most of the time she goes without, drinking in her surroundings, and absorbing the moment instead. "I guess I always enjoy drifting off a little bit as I cycle – you could say I'm a bit of a dreamer."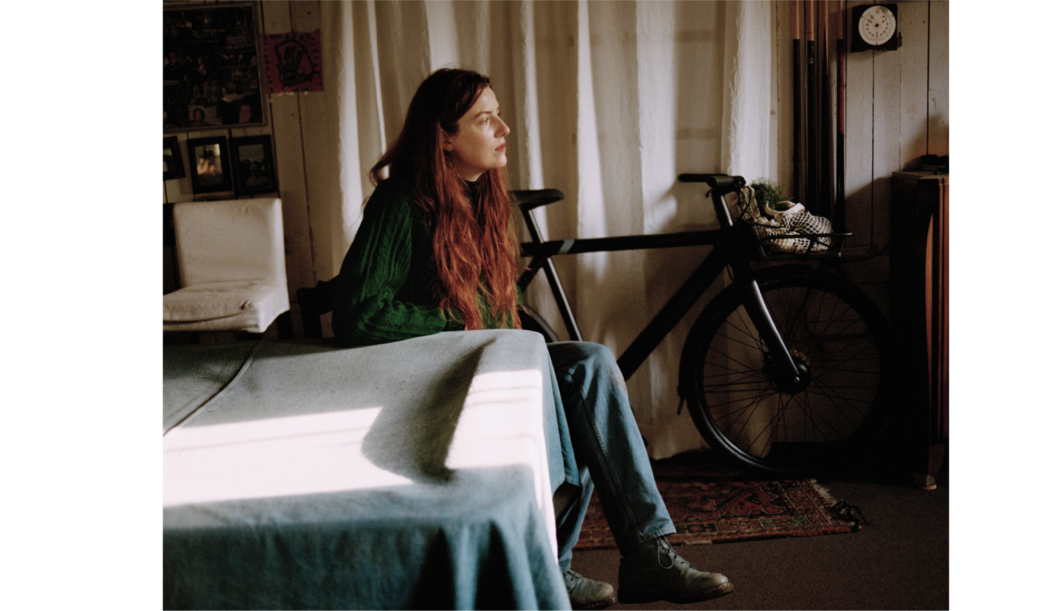 In the series Rider Stories, we explore perspectives on living and working in cities and beyond through the eyes of our riders.

Words by George H. King

GEORGE H. KING is an Amsterdam-based writer and editor with a focus on art, culture and society. A previous Editor-in-Chief of Unseen Magazine, his writing has appeared in the likes of Yet Magazine, Foam Magazine and The British Journal of Photography.

Find your nearest VanMoof location, and take the VanMoof S3 & X3 for a test ride today.

Shop the bike.