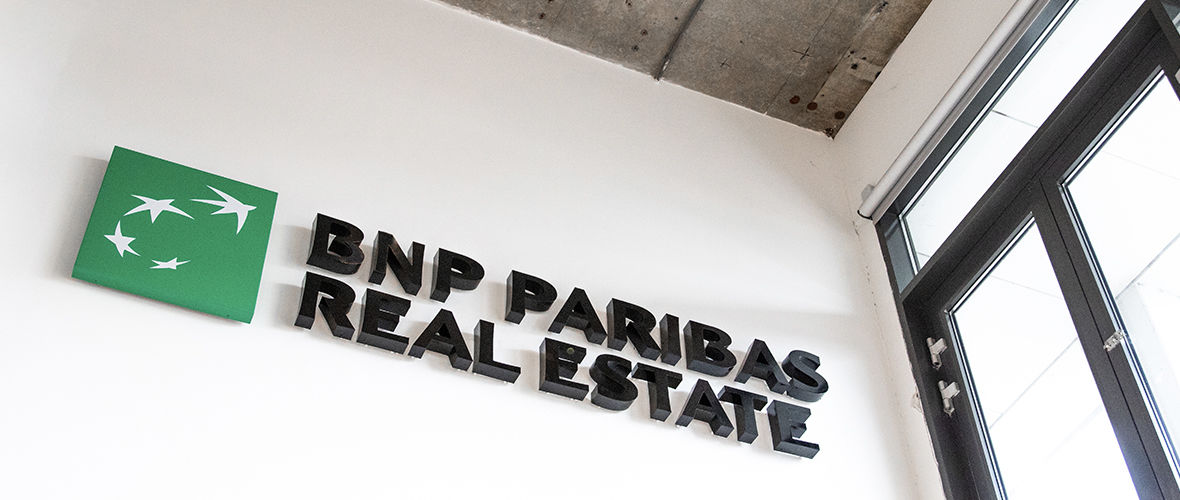 Alexander Ververgaert is Chief Operating Officer at BNP Paribas Real Estate Netherlands. We joined him at BNP's Amsterdam offices to discuss the company's commitment to sustainable innovation – and discover why they are the first company to join VanMoof's Electrified Company Subscription Program.

What attracted BNP Paribas Real Estate to VanMoof? Were you planning on getting the company biking?
BNP Paribas Real Estate is taking steps to diminish its carbon footprint, and reducing CO2 is one of our major priorities. Living in the Netherlands, getting more of our employees riding bikes seemed like an obvious solution. That's why we decided to offer our consultants the possibility to get from appointment to appointment by bike, instead of always driving a car.
We had several options at the start, but we were always drawn back to VanMoof. Every element of the Electrified struck a chord with our DNA – it's a Dutch-designed product that's beautiful to look at and highly functional, with smart features that make it really enjoyable to ride.
How did your team feel about subscribing to the Electrified?
Some colleagues did have their reservations, they thought riding a bike to meet clients could never be as fast or practical as driving. But they soon realized that the Electrified is a really convenient way to get around.
You can skip straight past any traffic jams, and the integrated motor means you can ride in a suit without getting sweaty. We also don't have to worry about the bikes getting stolen, thanks to the theft defense system, and support from the Bike Hunters. It's also great that we can subscribe to the program – it's much more flexible than buying bikes outright.
Tell us your company's mobility strategy?
Mobility is at the core of our business. We have to be where our customers and clients are, which means we are always on the move in and around the city.
Our social responsibility strategy, together with the downsides of working in the city—traffic jams, impossible-to-find parking—made us ask ourselves, "Is there a way to get our employees out of the car?" And that's why we decided to switch to e-bikes as much as possible.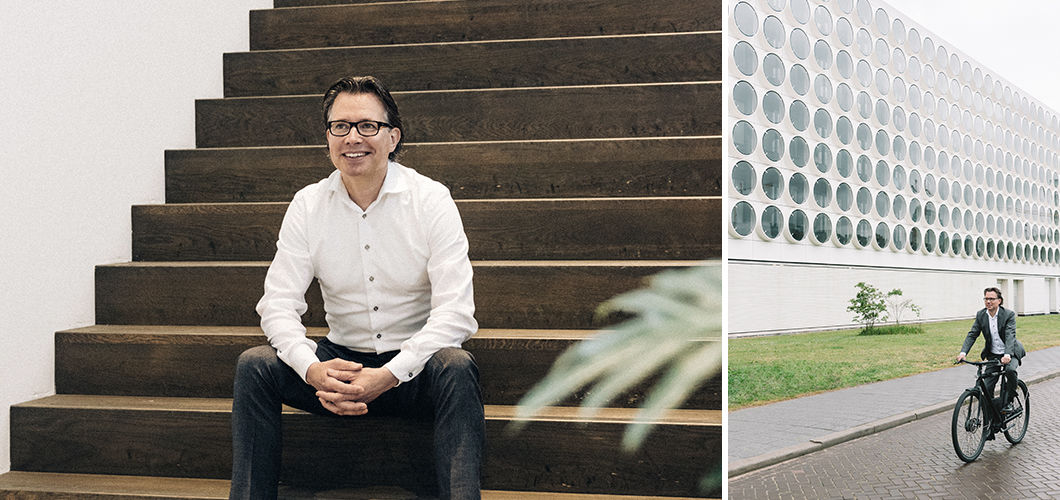 How did your employees react to the change-up?
They completely loved the bikes from the start.
As soon as our employees saw the Electrifieds, they just wanted to jump on and start using them to visit clients. They immediately 'got it', and could see how the bikes would make it easier to get around.

We were so impressed with the response that we decided to extend the program to our Groningen offices. And with the launch of the first French VanMoof brand store, we're in the process of introducing the bike program at our headquarters in Paris.
As soon as we handed over the Electrified to our Corporate Social Responsibility director, she took the bike upstairs to our innovation office to share with the team. She even rode the bike inside the office, right up to our board members. It was a really powerful statement.

What do you love the most about the Electrified?
Everything you need is right there at all times, built into the bike. And everything is made with such care, to a high quality. I think that's why this bike is a good match for us – it reflects our vision too.
Of course, it's also just a lot of fun to ride. Even if you're running late, you hit the Turbo Boost and boom, you get where you need to go.
Want to get your employees riding with VanMoof? Visit our Company Bikes page.