We're revolutionizing the way city-dwellers move. As we travel at lightning speed into uncharted territory, the ride can be a little bumpy – both the challenges we face and the possibilities at our fingertips are endless. But at VanMoof, we're not just here to keep up. To always stay one step ahead, we put our ears to the ground, listen to our rider community, make plans, and get to work. It's time to spotlight the people who work tirelessly behind the scenes to make our innovations a reality. This is our world. This is life inside the ride.
The removable PowerBank is one of our most anticipated accessories to date. Its release this week sent shockwaves through our rider community and beyond, breaking down yet another barrier that keeps people from choosing e-bikes. So what journey did our R&D team take to get us here?
Our riders asked to be able to ride their bikes for longer and charge them more easily. So our R&D team rolled up their sleeves and got to work. The removable PowerBank announced this week gives you up to 100 km extra range on your rides – and lets you charge your bike whenever, wherever. "I've been working for VanMoof since 2014 and the PowerBank has been our most anticipated product," Senior Product Designer Alex Phaneuf explains, "This is something that our user-feedback has definitely helped us achieve." But the journey from an idea's budding moments to its triumphant and long-awaited bloom is far from instantaneous: "We do it the VanMoof way. We design from scratch."

Smart Product Lead, Jean-Paul Niellissen believes that the PowerBank will help the two-wheeled revolution reach new levels of accessibility, tearing down yet another barrier that keeps people from choosing e-bikes, "'More people live in apartments, so we needed to come up with a different charging solution. The PowerBank is on one hand a range extender, and on the other hand gives people the opportunity to leave their bike downstairs and bring their battery upstairs to charge." Jean-Paul's enterprising and solution-driven mindset is a blueprint for VanMoof's determination to make its e-bikes durable, intelligent, and ultimately indispensable to riders and cities alike. To reimagine day-to-day life in our ever-evolving urban spaces to transformative effect, half of the challenge is to prove the potential of e-mobility in a world where the car is still king. And another person convinced, is another battle won.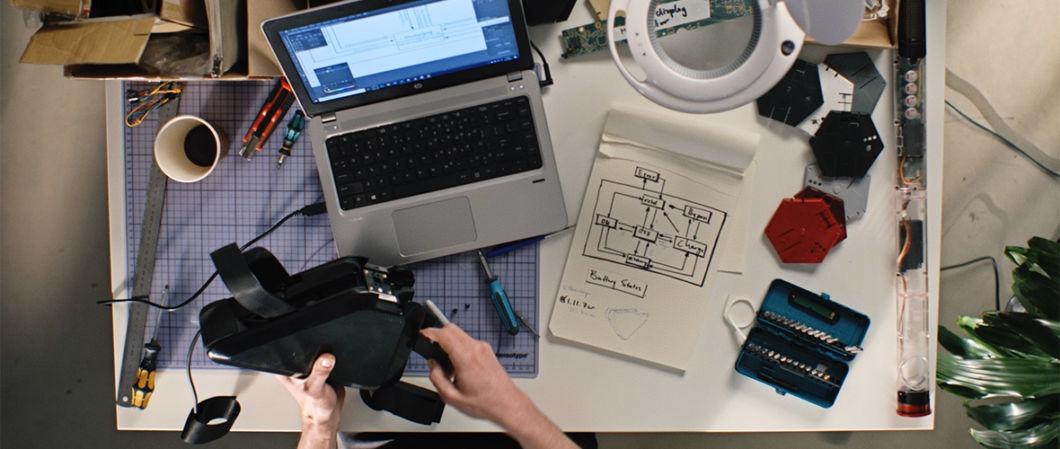 It's the little moments of creative genius, Industrial Designer Marjolein believes, that can make all the difference to a rider's experience: "There are always new ways to improve any product. You should never stop improving." The team's unshakeable determination to "make the best e-bike in the world" is a testament to an ambitiousness that pumps through our veins at VanMoof. When it comes to fine-tuning our riders' experience, every detail counts. A meticulous – some might say obsessive – approach to design admittedly doesn't go a miss. Jean-Paul explains that it's both this attention to detail and the freedom to explore that breathes life into our mission to get the next billion on bikes, "Detail is everything. The best solution is in the details. You need to think of every scenario, every detail. That's what makes the difference between an ok product, and a good product."
Detail is everything. The best solution is in the details. You need to think of every scenario, every detail. That's what makes the difference between an ok product, and a good product.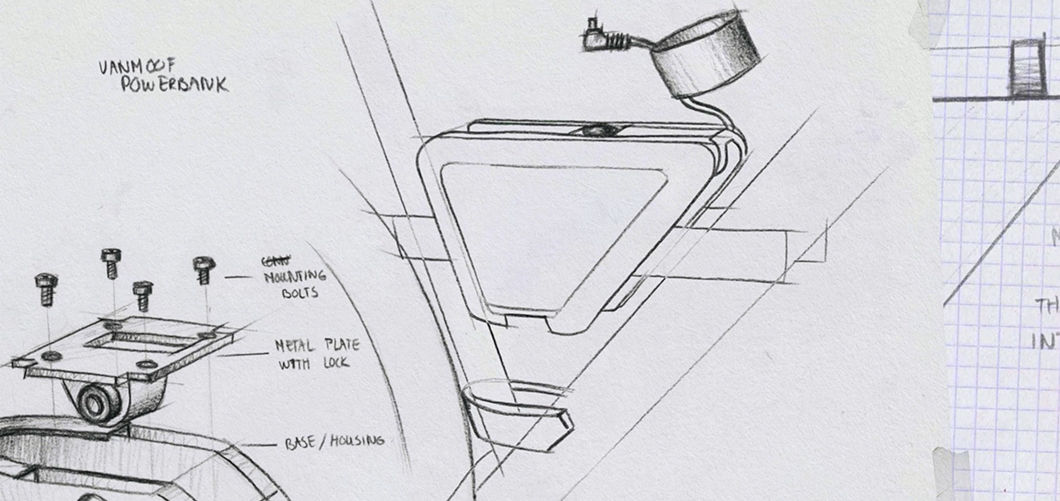 To Marjolein, failure and the process of trial and error is intrinsic to the evolution of truly revolutionary ideas: "Failure is a very important part of the ideation process. I think without failure we don't learn. Without failure you can't arrive at the best ideas." VanMoof's reiterative approach to design might be painstaking, but it's one which yields impressive results: "A product never comes from one sketch – sometimes we have hundreds of different sketches for only one little tiny part." Biking out to the slow-paced fishing village of Marken and the windswept sand dunes north of Amsterdam gives Marolijn a renewed sense of energy – the journey itself transporting her to a world away from the hustle and bustle of the city. She knows full well that her work towards developing the PowerBank will give riders everywhere the freedom to go further.
After a year of unprecedented challenges due to the Covid-19 pandemic, city-dwellers across the world have attributed new meaning to their local environment, and creating truly liveable and sustainable city spaces has become more important than ever. With newfound public support for projects that make our cities more resilient, habitable, and sustainable, our dedication to listening to our riders and taking action to become more accessible to more people has become increasingly vital. Our innovations aren't conjured up from thin air – they evolve from what our growing community of riders tell us they need the most.