Show us what your future looks like. How does it feel? Where will we live? What will we wear? How will we move around? And in your future, what would you change for the better?
We'll share your vision with the world and get the conversation of going around the future of cities.
Draw, write, paint, photograph, sculpt or even animate your vision of the future. You can daydream big or small. Whether your vision fits on a canvas or a sticky note, what counts is your imagination. You might even get the kids onboard! There's a whole future out there waiting be to (re)imagined and we can't wait to see what you've dreamed up.

Share your vision with us - use the hashtag #RideTheFutureTogether, DM us, or send your creation to myride@vanmoof.com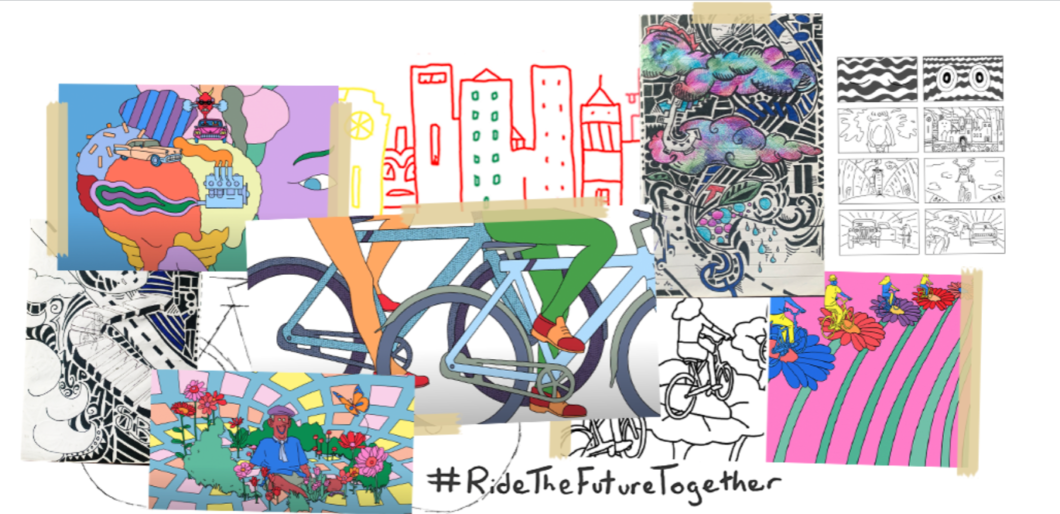 Join the two-wheel revolution.
It's time to #RideTheFutureTogether.