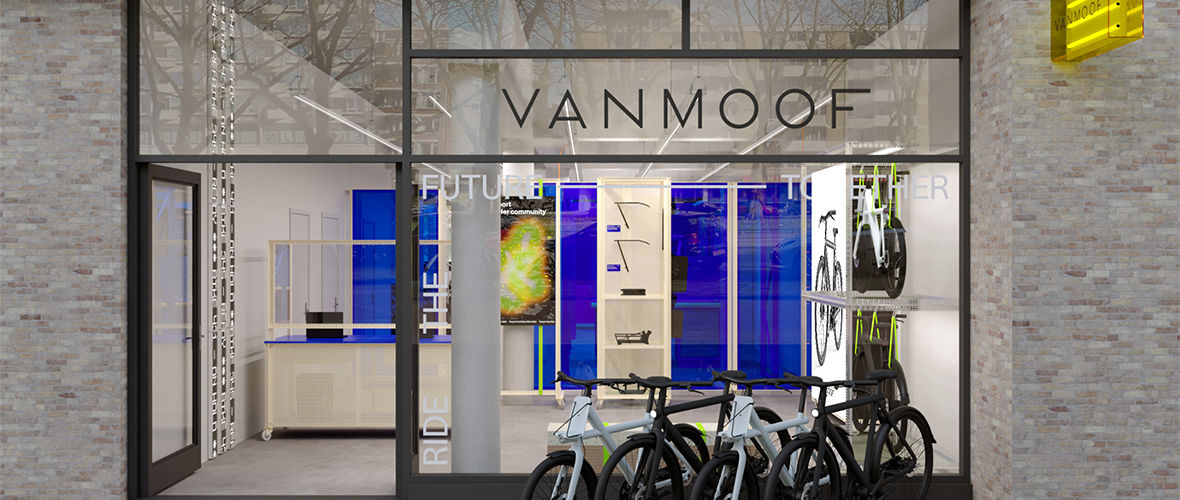 Yesterday evening in conversation with Kristin Musulin at SXSW 2021, our co-founder and CEO Taco Carlier finally announced plans we've been desperate to let slip. Just in case you missed Taco's interview, we'll tell you everything you need to know about our service expansion.
Staying true to our industry-defying philosophy of creating everything in-house, we're redefining customer service in our field by making sure we can offer next-level service to our riders wherever they are, whenever they need it. Our journey to get the next billion on bikes simply wouldn't be possible if we neglected to listen to the wise words of our rider community. So that's what we've done. Following our recent growth spurt, we've opened up Service Hubs and certified existing bike shops in 42 more cities. In a total of 50 cities across the world, we're now riding right by your side.
We aren't afraid to admit it – we slipped up. Back when our community was just starting to take shape, we underestimated the service requirements for our ever-growing number of riders across the world. Our solution? To listen, make plans, and take action. Two years on, as the world continues to choose e-bikes at an unprecedented scale, we're taking the next step in our journey to reinvent the way people move.
The global e-bike boom
Tuning in to SXSW 2021 from our leafy Amsterdam headquarters, our CEO Taco Carlier joined Kristin Musulin in conversation about how the e-bike revolution will transform the cities of tomorrow, and what plans we've set in motion to take on the challenges that come our way as we pedal into the (occasionally bumpy) headwinds of change. Safe to say, the global e-bike boom sky-rocketed over the last year as e-bike sales more than tripled. With stats like those, in European cities such as Amsterdam, Berlin, Paris, and London, e-bikes are well on course to overtake those of cars within a decade. We now have a VanMoof community of over 150,000 riders across the globe. And we're coming for the US too, Taco warned jokingly, as he dialed into the scene at SXSW, a conference and festival that takes place yearly in Austin, Texas: "American cities are born for e-bikes – they just don't know it yet."
A seismic shift in city-dwellers' mobility mindset is shaking the foundations of our cities worldwide. This sudden acceleration may be in part accredited to the sudden and forced changes in our behaviors in response to the Covid-19 crisis: "people are much more open to cleaner, better, healthier cities", Taco explains. As the pace of our city lives slowed, and our appreciation for the liveable city grew, the last year "opened the eyes of a lot of people who're more open to a different way of commuting, and a different way of living". Changing people's minds is the first hurdle on the road towards reimagining our cities. A collective mindset shift is the ultimate tool for improving our urban infrastructure and encouraging meaningful investment in a collectively reimagined, greener, smarter future.

Redefining our riders' service experience
So how do we plan to cater to this rapidly expanding community? With a fivefold increase in riders since 2019, our growth spurt certainly calls for smarter measures – both online and offline – to achieve the truly next-level service that we aspire to. "One of the biggest mistakes we made last year was underestimating the service component," Taco admits, "now we're turning into a mass consumer brand, we're getting bigger…and those riders need access to service. To solve that, we're now opening Service Hubs so our riders all over the world have access to [our] services."
Over the next six months, we're rolling out a network of 14 state-of-the-art Service Hubs across Europe, the US, and Japan – each offering test rides, check-ups, and repairs of all kinds. We're also partnering up with over 60 certified partner workshops, each hand-picked and trained to provide the highest standard of service for the S3 & X3 bikes. "The goal is to provide the best possible experience to our riders, no matter where they're located," explains co-founder Taco. This, combined with more intuitive app support and remote diagnostic solutions, is our response to what our riders most want and need.
Since the launch of our flagship S3 & X3 in April 2020, we've been closely monitoring your feedback to keep up with the suggestions, ideas, and feedback from the people who matter most. And for as long as you keep riding, we'll keep working to perfect our bikes and service. For now, we hope our riders can get the help they need quicker and easier than ever before.