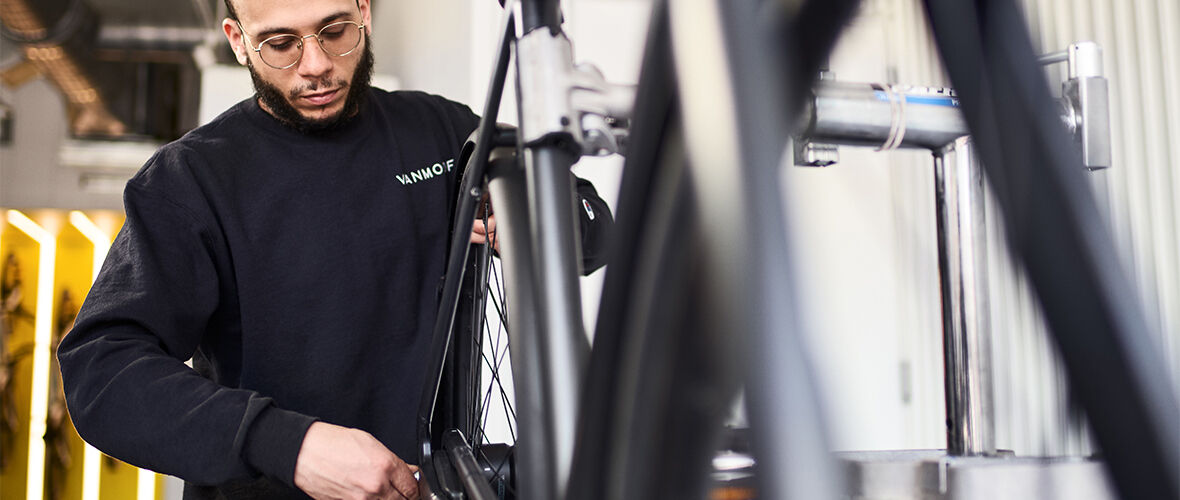 It's been an exciting year for the e-bike industry. Demand has skyrocketed. And while we're delighted that more people than ever are choosing e-bikes, the pandemic has put huge pressure on supply chains worldwide and we're concerned that this disruption is being felt by many. Long delivery windows and spare part shortages are now an unfortunate part of our industry's radically shifting business landscape.
At VanMoof, we've been busy navigating this newly supercharged environment. It's been an amazing ride so far and, at times, it's been hard to keep up. As VanMoof's Chief Operations Officer, I want to explain a little more about how one market in particular illustrates the ups and downs of this new landscape – the UK.

There's no point denying it: a challenging combination of the effects of COVID-19, ongoing global supply chain pressures, our dealings with the implementation of Brexit, and massively increased demand has put a strain on our UK operations. Delivery and repair delays have hit many of our UK-based riders. We've experienced intermittent issues sending our bikes back and forth from our European warehouse for repairs, and our Customer Support team has been dealing with a backlog of cases which have resulted in slower response times. Our service isn't at the level our riders are used to, and this is a real blow for us at VanMoof. We understand how frustrating delays can be. But we're working hard to adapt to the disruption and improve for our riders.
Over the last year, our sales exploded. They increased threefold in the wake of the pandemic, almost in tandem with our staff expansion as we grew from 100 – 400 employees. Our VanMoof S3 & X3s have delivery times and a return rate that are comparable to the industry: four out of five of our UK deliveries are made within the first promised window. We're working on elevating our UK delivery fulfilment rate to the 90% and above level of our other markets, and addressing the problems encountered by the less than 5% of returns has become our top priority. While we'll be forced to contend with the post-Brexit British market that poses unique challenges for small and medium-size enterprises, particularly in hardware products, we've already put our plan of attack into action.
So, how are we responding to the challenges we face? Firstly, we're investing hugely in our British operations to meet the surge in riders' servicing needs. A dedicated UK warehouse to smoothen logistics is due to be up and running by the end of the summer, and a new and expanded London Brand Store that will triple our service capacity is opening in September. Additionally, we aim to partner with certified bike workshops in Bristol, Manchester, and Edinburgh before the end of the year so riders can access service more locally. We're tweaking the UK service experience to make it easier to get in touch with us and troubleshoot via our app.
For anyone who's had shortcomings in their UK VanMoof experience this past year – I hope this update clarified the reasons for the disruption you've encountered. We're confident that these service improvements will be felt over the coming months. The UK, and London especially, is making some big strides with record breaking growth of its cycle network. We're confident of our place in that growth and look forward to riding together with even more of you into 2022 and beyond.