No matter where you ride, we'll have your back. Project Manager Guillermo explains how Peace of Mind: Maintenance and the Bike Doctor Network take our service to the next level.
With the success of the VanMoof S3 & X3, we have more and more customers all over the globe, and we need to make sure that they all get the same level of VanMoof experience. That's what Peace of Mind: Maintenance and the Bike Doctor Network do, they give riders worldwide the services they'd get at a VanMoof brand store. Even if we don't have a location in someone's city, they should get the feeling that we're still there. Just look at companies like Uber. They may not have an office near you, but you can always expect the same quality wherever they pick you up.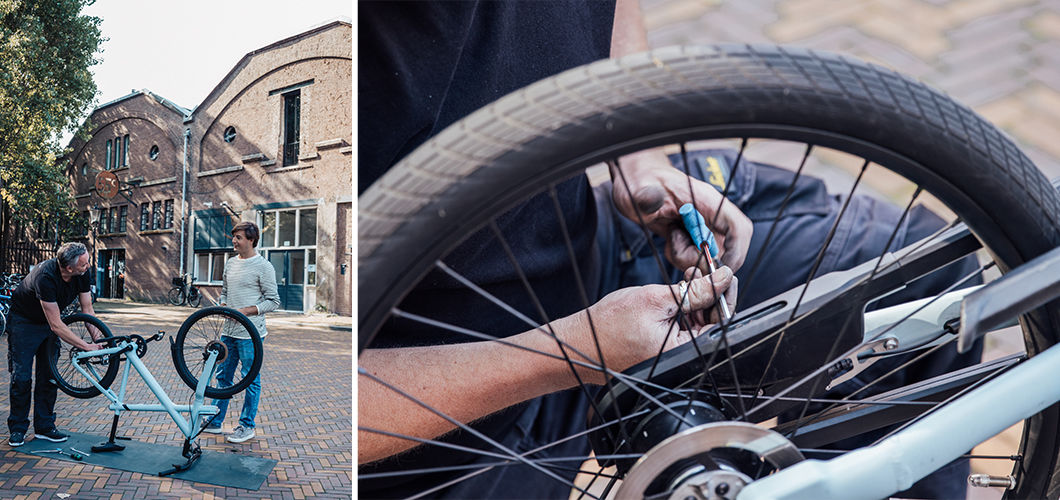 E-bikes have become their own industry, almost overnight. And many people are now discovering e-bikes as the perfect solution for city mobility. Peace of Mind: Maintenance ensures those riders can easily keep their bike in perfect condition, and enjoy all the benefits for longer.


You can have one of the most mechanically advanced machines in the world, but it still requires regular maintenance to keep it in optimal condition. We want to educate and empower our customers, with a system that makes this maintenance as effortless as possible. Based on your bike's riding data, we'll invite you for regular check-ups. Our Bike Doctors can then make sure any wear and tear is periodically evaluated and keep you riding as long as possible.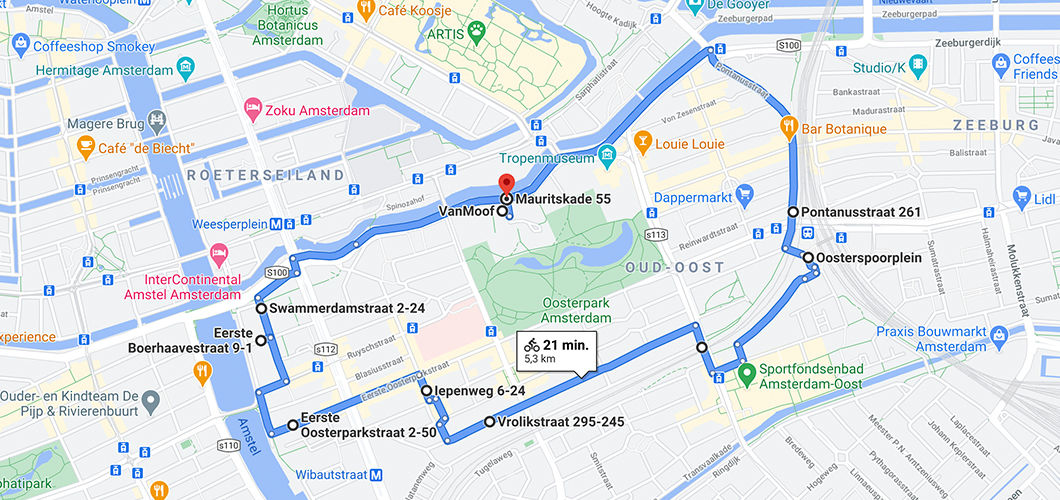 Our remote agents will be able to service and replace the bike's electronic components on the spot, so there's no more shipping your bike or waiting for a repair. That already has a huge environmental and financial benefit, which we can pass on to you. And this network doesn't have to be about 'just' servicing bikes, we can also provide test rides, and massively increase the reach of our Bike Hunters. We can really assess our rider's needs on a hyper-local basis, and in turn make them feel much closer to the brand and product.

We have a unique advantage in that our bikes can communicate with the app and our servers, so we can monitor performance and responsibly gather data to forecast potential issues. As we grow as a company and learn more about our products, we can add functionality from afar and proactively notify customers when their bike needs servicing. Our bikes are designed to be modular, which means it's very easy to fix and maintain with basic tools. The more we evolve this system, the simpler it becomes to make repairs on the road – or for riders to carry out maintenance themselves.
The app will become a portal where you can access your bike's service history, and view its performance alongside any maintenance procedures. As a customer, if you have all of that information readily available, you know exactly what's happened to your bike, and what needs to happen. It also gives our support teams a real advantage – they can track your bike's history, and immediately suggest the most relevant solutions based on our historical data.

We're now recruiting to grow the network as quickly as possible, while taking all of our internal and external expertise on board. When you're dealing with customer service, the processes, tools, and platform all need to be completely watertight and dependable. It's going to be a step-by-step process to bring this service to the whole world, but we're already trialing it proactively in Amsterdam and Berlin, and rolling out to more cities throughout the year. By 2021, we plan to have a sizeable portfolio of international cities – then it's just a case of expanding from there.

The VanMoof S3 & X3 are transforming cities worldwide. Take a test ride, and discover what it's like to ride the future.