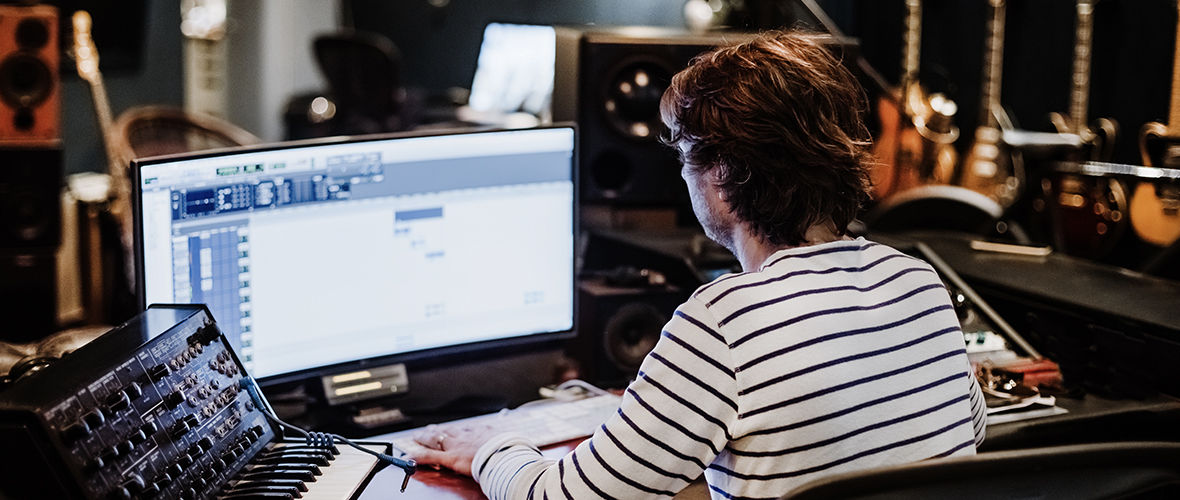 How do you do something that's never been done before? Sound Designer Nando Eweg explains how we brought a new level of interactivity to the Electrified S2 & X2.
We've been experimenting with putting a speaker in the bikes since 2016. It was about giving the bike a character, a real personality. We knew that would take a long time, because we were starting with a totally clean slate. No bike company has had to think about that before.
The sound design had to feel like VanMoof; there was no way we could put a standard scooter alarm on our bikes. But that meant we had to establish what VanMoof should sound like – both as a bike and as a brand, as a concept.
I've designed a lot of sounds for computer games, and this is a similar kind of approach. You're bringing something to life, but there are no 'rules' as to how it should sound. You have total freedom, but if you push it too far it sounds false. It's all about finding the right balance.
We actually used analog sounds from the bike — the whirr of the tires, a drumstick rattling across the spokes — and processed them as digital samples. We developed dozens of iterations since then, but there's always an organic element at the heart of the sound design.
You also how to think about a sound that fits in with the city. There's already so much noise in urban areas, we didn't want to create something aggressive and unpleasant – the sounds have to be functional, but also beautiful.
Learn more about the revolutionary Electrified S2 & X2 on the VanMoof website. Want to ride with us? Visit our Jobs Page to see all current opportunities.