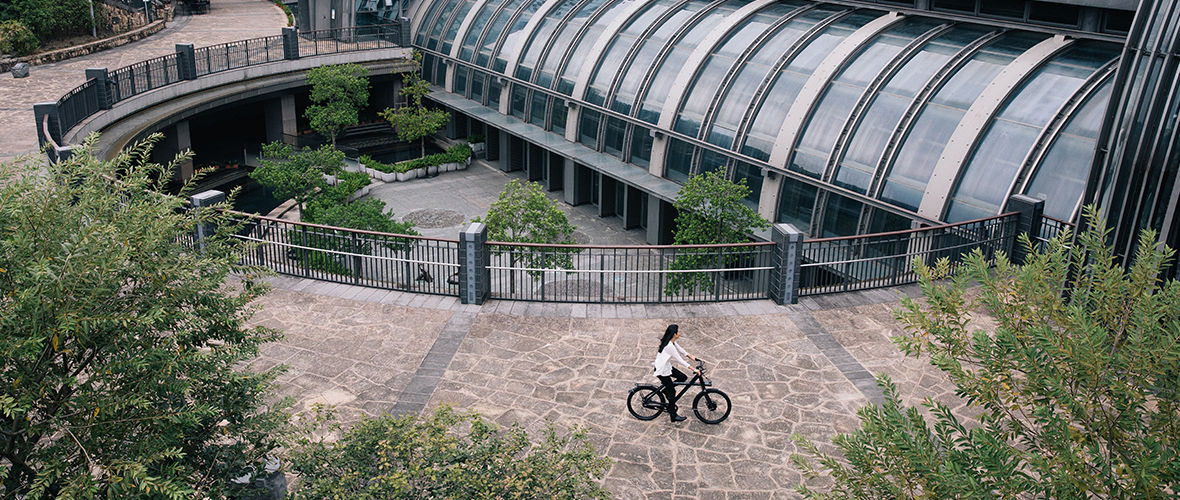 VanMoof has come a long way in the last ten years, and Joyce Wu has been there for almost all of it. Now heading the Taipei People Team, Joyce explains how VanMoof has stayed true to its vision – but hasn't forgotten its past.
When I joined VanMoof, it was just a representative office; the company wasn't officially operational in Taiwan and couldn't sell anything yet. We couldn't even open a bank account. Back then we weren't selling directly, so I was the point-of-contact for all VanMoof distributors around the world – as well as taking care of the cash flow and managing the office.
I still remember my first interview. I'd already seen the product and website, and learned about the company mission... I was expecting the office to be like the Apple store. So I was pretty surprised when I arrived at a residential area and discovered the company was operating out of an apartment.
VanMoof has changed so much in the ten years I've worked here. The evolution of the bike almost goes without saying, but we've grown so much as a company. Each department now has way more freedom to make their own decisions and optimize their decisions. We're trying to preserve our start-up 'identity', but we're also consciously evolving into a more mature structure.
I'm proud to have worked at VanMoof so long, and I'm super-proud of the team I've built here. A lot of the time I'm acting as a bridge between Amsterdam and Taipei, so I get to keep up-to-speed with everything that's happening on both sides of the world. It's important that nothing gets lost in translation, and you really have to account for cultural differences at every stage.
I'm now leading the People Team in Taipei, focusing on protecting our culture and expanding VanMoof in Taiwan. A lot of Taiwanese companies think change is dangerous. They're too traditional, too structured, to adjust to anything new. But we're now at the stage where we have a lot of super-smart people really excited to work with us – that shows we're definitely doing something right.
We stayed at the previous Taipei office for almost five years, but we'd filled up both floors until we were overflowing. When we first saw the ad for this new office, it looked like a haunted house – the realtors clearly didn't know how to sell it. But it gave us the opportunity to redesign everything ourselves, and make a workplace that really feels 'VanMoof'.

One thing that's stayed constant is the focus of the product – we've always tried to make life easier and more enjoyable for commuters. And with each generation of our bikes, we're finding new ways to do that. That kind of innovation is at the core of everything we do.
Learn more about the revolutionary Electrified S2 & X2 on the VanMoof website. Want to ride with us? Visit our Jobs Page to see all current opportunities.