Cities & Cycling
A year into the bike boom: How mindsets and behaviors are shifting in favor of a two-wheeled world.
It's taken a pandemic for policymakers and municipalities in cities like New York and Paris to dedicate sufficient time, resources, and energy towards addressing our pressing transport challenges. In the past, there's been little follow-through after action has been taken – if it's been taken at all. But there's reason to remain hopeful. Some crucial data collected over the past year and a half shows that our willingness to take meaningful action is changing.
The COVID-19 crisis has catapulted the discussion around the liveability and sustainability of our cities into the mainstream. Cycling and mobility have taken center stage, and more people than ever are now stepping out of their cars and choosing (e-)bikes. According to the latest projections, the market for e-bikes is expected to exceed $46 billion in the next six years, with a growth rate twice that predicted before the pandemic.

In the US alone, bike sales increased by 65% between 2019 and 2020 – a total that even rises to 145% when it comes to e-bikes. It's clear that we're living at a turning point in the history of the bicycle. The world is ready for change. But to make sure it claims its rightful place as the cornerstone to our cities of tomorrow, more work needs to be done.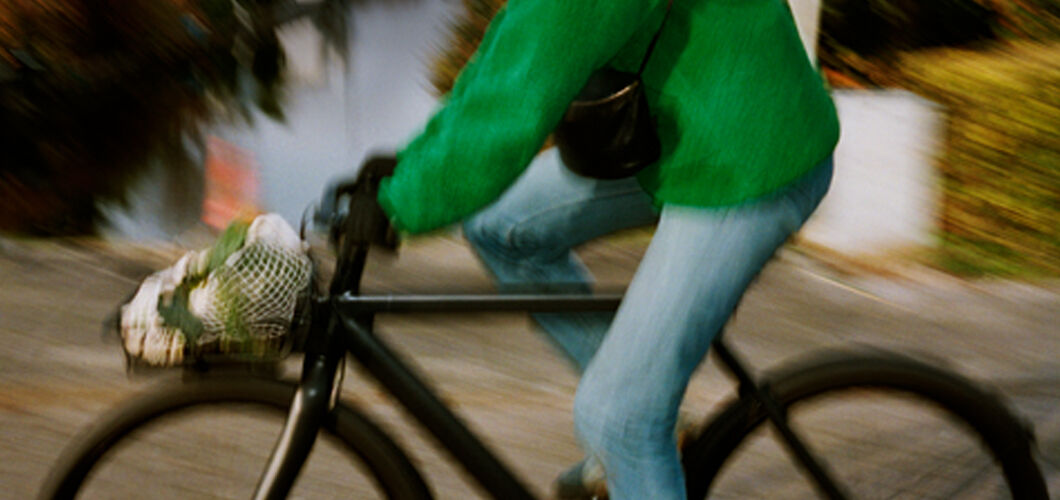 Cities, we're ready for change.
Staggering results from a new study, commissioned for World Bike Day by VanMoof in partnership with YouGov, underlines the readiness of the younger generations to bring about transformative changes to city mobility. The study, conducted across five of the world's biggest cities, is a wake up call for policymakers worldwide. It's time for action: people are ready to prioritize bikes over cars in our urban spaces.
The data collected from over 3,000 adults shows that millennials are surging ahead in terms of their cycle-first behavior patterns and determination to change their city's transport status quo. Almost double the number of 18-34 year olds (46%) think prioritizing cyclists is important compared to those over 55 years of age (24%). This trend is particularly stark in the US: 41% of New Yorkers say it's more important to them now that the city prioritizes cyclists than before the pandemic hit, a percentage that rises to 68% among 25-34 year olds.

From this data, it's clear the bike boom was certainly not just a one off – cycling is here to stay. The changes made over the course of the pandemic to make our public spaces more bicycle friendly have catalysed a shift in behaviors and attitudes, particularly among younger generations. But concerningly, people still do not feel safe cycling on the streets of many of the world's major cities. On average, 43% of all people living in the five cities surveyed say that feeling safer would encourage them to cycle more. In London this rate reaches 45%, while in New York and LA it hits 38%. The data is clear: city-dwellers are ready for change. Their only setback? A lack of safe spaces and necessary infrastructure.
The pandemic sparks a revolution
When COVID-19 hit the US and Europe, it upended the mobility status quo in some of the world's largest cities. Alongside from the strikingly positive effects of lockdowns on the environment in large cities, peoples' minds were changing. According to a survey conducted by YouGov in 21 major European cities, 64% of respondents said they didn't want to go back to "pre-COVID pollution levels". And 68% said they would be willing to remove car facilities in favor of bicycles. It's safe to say, the two-wheeled revolution has taken hold.
Municipalities worldwide have significantly invested in making cities a safe haven for cyclists, and as social distancing measures became the 'new normal', citizens were offered alternative ways to navigate their hometowns. By the end of 2020 in Europe, more than €1 billion (£907m; $1.1bn) had been spent on cycling-related infrastructure, and 2,300 km (1,400 miles) of new bike lanes have been rolled out since the pandemic began.
In New York, local authorities started to actively encourage city dwellers to consider alternative methods of travel. In Europe, cities and municipalities introduced multiple incentives to support the transport transition, making concrete plans for more fluid mobility options for our city's inhabitants. Take the creation of a network of cycle paths modelled on the RER in France, financial aid for the purchase of a bicycle in Italy, or the massive investment in infrastructure in Brussels, which created over 40 km of new cycle paths in the city.
It's time to ride the future together
We've started to dream bigger. And to bring our vision of more breathable cities centered around people to life, it's fundamental that states, cities, and institutions intensify their efforts to provide safe and necessary infrastructure for cyclists. The fact that safety and lack of infrastructure is a determining factor in the adoption of cycling worldwide highlights the transformative impact this would have on the cities of our future.

If you live in London, you can join the movement and make a difference to the future of our cities by supporting the #BikeIsBest campaign, a new energetic campaign about the benefits of more people cycling in the UK. Together, we'll bring about better city mobility for all.